Professional Pest Control For Clayton, NC Properties
Considered a satellite town of Raleigh, Clayton is a sparse suburban town in Johnston County. Protect your Clayton home or business from the many pests that also live in our area by partnering with the skilled pest management professionals here at Go-Forth Pest Control. For decades, we have been proud to provide Clayton residents with excellent pest control solutions. Whether you're looking for general pest management services or treatments to target a specific pest problem, Go-Forth Pest Control has you covered.
We are dedicated to offering the most effective pest control services available by utilizing excellent treatment strategies and proven prevention methods. Don't wait for insects or rodents to take over your Clayton property. Instead, give a call to the professionals here at Go-Forth Pest Control for solutions you can trust. Reach out to us today for more information about our residential and commercial pest control options.
Home Pest Control In Clayton, NC
When you own a home, one of your most important responsibilities is keeping it protected from harm. But when destructive and dangerous pests enter your residential property, they threaten both your home and your family. Prevent pests from damaging your property and spreading dangerous diseases to your family by partnering with the skilled technicians here at Go-Forth Pest Control for ongoing residential pest control services.
We are proud to provide excellent pest control solutions by relying on effective pest management strategies and treatment methods. If you're tired of finding mice in your attic or cockroaches in your basement, the professionals from Go-Forth Pest Control can help. With our experienced technicians by your side, you can rest easy knowing that the protection of your Clayton home is in good hands. Give us a call today to schedule your first service visit or ask about our residential pest control process.
What Attracts Ants To Clayton Properties?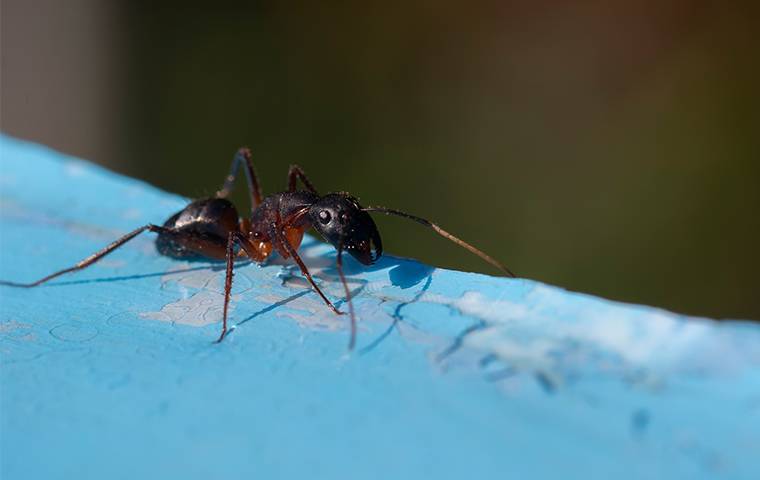 Ants are common pests that typically live outdoors. However, these tiny pests will invade Clayton properties while foraging for food. To avoid drawing ants to your property, it's important to understand what attracts them. Some things that attract ants include:
Food sources. Eliminate possible food sources by keeping your garbage cans sealed, cleaning your kitchen regularly, and picking up uneaten pet food.

Excess moisture. Reduce sources of excess moisture by repairing leaking pipes, installing dehumidifiers, and clearing debris out of your gutters.

Cluttered lawns. Ants love nesting under logs, leaf piles, and other debris, which is why you should remove clutter from your property.
If ants are causing problems in or around your Clayton property, don't hesitate to get in touch with the professionals at Go-Forth Pest Control today. We're happy to find an ant control solution that works for you!
How To Control Mosquitoes In Your Clayton Yard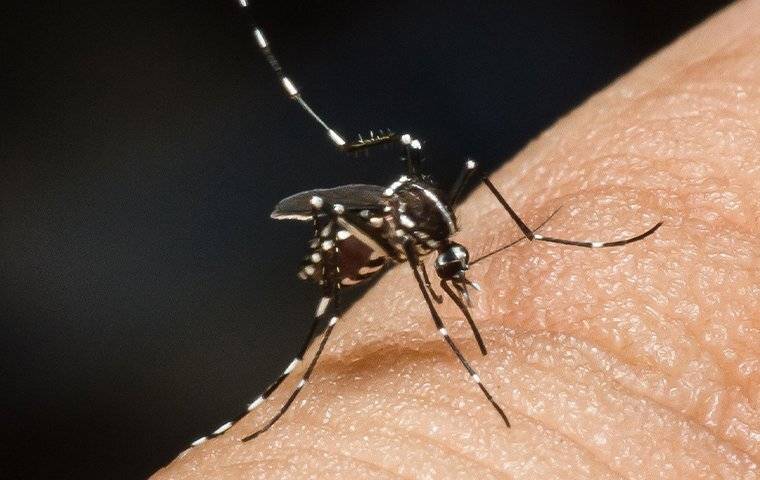 Mosquitoes are one of the most annoying insects in our area. These small, blood-feeding pests thrive in our warm, humid summers and are always causing problems around Clayton homes. Although both male and female mosquitoes eat plant nectar, females also feed on the blood of humans and animals to nourish their eggs.
Unfortunately, mosquitoes are dangerous pests that spread a wide range of diseases, including dengue, malaria, West Nile virus, chikungunya, and yellow fever. When it comes to keeping mosquitoes away from your lawn, it's important to reduce factors that may attract mosquitoes in the first place. Avoid attracting mosquitoes to your Clayton property by implementing the following mosquito prevention tips.
Clear sticks, leaves, and other debris from your gutters that may allow water to accumulate.

Dump out items that collect water, such as cans, buckets, kiddie pools, flowerpots, and tarps.

Keep your grass trimmed short and remove leaf and brush piles from your lawn.

Clean the water in your birdbaths every few days.

Minimize other sources of excess moisture wherever possible.
The best way to control the mosquito populations around your Clayton property is with professional mosquito control services from Go-Forth Pest Control. Contact us today to get started on your first treatment!
Commercial Pest Control In Clayton, NC
As a business owner, it's your goal to provide products and services that will satisfy your customers. However, if pests enter your commercial facility, your customers will be far from satisfied. Pest infestations lead to damaged property, the spread of diseases, and ultimately, a significant loss of revenue. Protect your business and your reputation from pests by partnering with Go-Forth Pest Control for all of your commercial pest control needs.
We provide excellent commercial pest control services designed to eliminate pest problems at their source. Whether you're looking for thorough inspections, detailed treatments, or anything in between, Go-Forth Pest Control has you covered. Don't allow destructive and disease-spreading pests to threaten the reputation of your Clayton business. Instead, contact the professionals at Go-Forth Pest Control for more details about our comprehensive commercial pest control solutions.