Quality Pest Control Solutions In Clover, NC
No matter the circumstances, when you're making an investment, you want to make sure you're getting your money's worth. If you need pest control in Clover, NC, Go-Forth Pest Control is the smart choice. Everywhere you look, our company has the best and highest reviews and it's been that way since 1959. For more than 60 years, we have been keeping businesses and residents in North Carolina free of dangerous and destructive pests.
With six locations and dozens of technicians in the field each day, we can take care of your concerns without delay. And, as a third-generation company with an A+ rating with the Better Business Bureau and 4.9-star Google review rating, you can be confident you're getting the best services at the right price.
Home Pest Control In Clover, NC
Our homes are our refuge. They are the place we go to relax and refresh, but there is nothing less relaxing than an unwanted animal guest. Pest infestations can be dangerous and destructive, but they are also downright stressful. The professionals at Go-Forth Pest Control are here to eliminate that stress.
We can rid your home of existing pest threats as well as safeguard it against future infestations. No matter the size or scope of the pest pressures you are facing, we can make a plan that works for you. Not only do we provide general pest control and specialty services for termites, mosquitoes, and bed bugs, but we also offer lawn care services and real estate termite inspections.
For industry-leading techniques and products, you can't go wrong with Go-Forth Pest Control. Call us today or reach out to us online to find out how we can help keep your home your happy place with residential pest control.
Are These Spiders In My Clover Home Dangerous?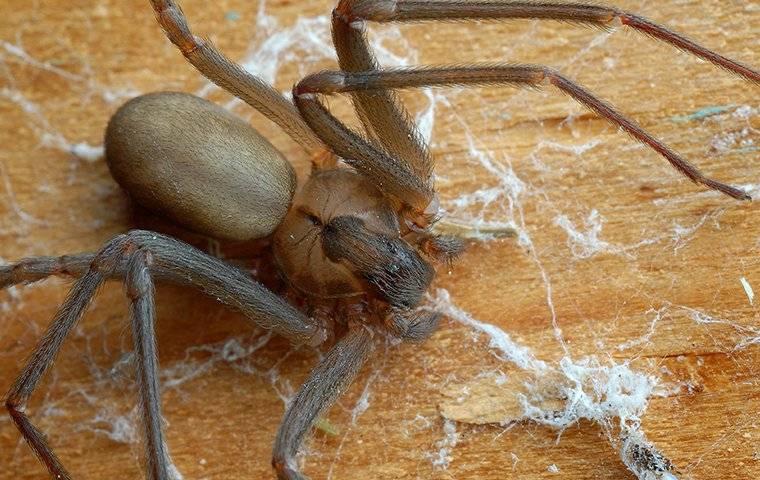 Spiders in general get a bad rap. For the most part, they spend their days ridding our homes of other undesirable pests and getting nothing but a cold shoulder in return. While spiders aren't inherently dangerous, there are two factors to be on the lookout for.
First off, while spiders themselves are generally harmless, the insects they hunt often cause greater problems. Spiders enter homes where they can find plenty of food. While a spider here or there is nothing to be concerned about, seeing lots of spiders in your home is an indication that you may have a larger underlying pest issue hiding out of sight.
The second thing to think about with spiders is that while most species do not cause any health-related concerns, there are two types of spiders in North Carolina that are considered medically significant. Black widow spiders and brown recluse spiders pack a powerful punch. While they are more likely to hide away than become aggressive, if you suspect you have been bitten by either of these types of spiders, it is important to seek prompt medical care.
Benefits Of Professional Mosquito Control For Your Clover Property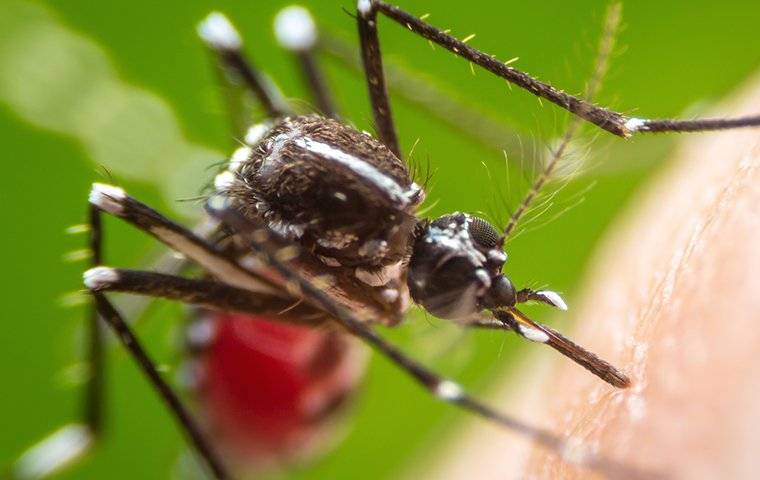 Fighting mosquitoes can often feel like an impossible task. They're everywhere and they are tenacious in their quest to feed on your blood, but there are some very good reasons to not throw in the towel. For one thing, mosquitoes can ruin your outdoor fun. More importantly, they carry significant risks. Mosquitoes are vectors of a variety of illnesses including Zika virus, West Nile virus, yellow fever, and malaria.
A quick search of the internet will show you that there are plenty of suggestions for do-it-yourself mosquito control. Unfortunately, these techniques are largely unproven, and even those that seem to work are very temporary. To truly free yourself from the obnoxious and hazardous hordes of mosquitoes, it's better to turn to professionals.
At Go-Forth Pest Control, we can provide you with mosquito treatments that last and keep mosquitoes out of your hair without the time, cost, and hassle of DIY trial and error. Give us a call today to find out more about how we can keep your property mosquito-free this year!
Commercial Pest Control In Clover, NC
As a homeowner, it's important to keep yourself and your family safe from harm, but as a business owner, the scope of responsibility multiplies. You're not just looking out for a few individuals, you've got to be meeting the needs of both your staff, your customers, and your reputation. As that circle of responsibility widens, it becomes more and more necessary to stop problems before they start.
At Go-Forth Pest Control, we offer comprehensive commercial pest control plans for a wide variety of commercial spaces including:
HOA/property management

Nursing homes

Offices/industrial complexes

And more
If you are looking for help keeping your business free of nuisance and dangerous pests, don't delay in contacting us at Go-Forth Pest Control. We can provide you with a free service quote and set you up with an appointment with one of our highly-trained extermination professionals.