Quality Pest Control Solutions In Conover, NC
In a place like Conover, there's no shortage of pest problems that you'll have to deal with. Whether you're running a business or trying to protect your family from the dangers of pest invasions, it is difficult to deal with pest problems on your own. That's why you should always partner with the professional inspectors that have your best interests in mind. By providing high-quality pest control services, Go-Forth Pest Control offers the following assurances and benefits to all of our Conover area customers:
Award-winning service technicians
60+ years of experience
A+ Rating from the BBB
4.8+ Stars on Facebook and Google
Free inspections
Pest-free guarantee
Give us a call today to schedule your free inspection.
Home Pest Control In Conover, NC
When you own a home in the Conover area, it can be very difficult to deal with all of the local pest problems. However, one thing you should remember about local pests is that they can be very dangerous and destructive. That's why you can't waste your time on the inconsistent results of homemade remedies and store-bought sprays.
Instead, why not partner with the type of pest control company that puts your family first with services provided by award-winning pest control technicians? We have a pest-free guarantee backed by over 60 years of industry and area experience. Call us today to schedule your free inspection.
Four Backyard Mosquito Control Tricks For Property Owners In Conover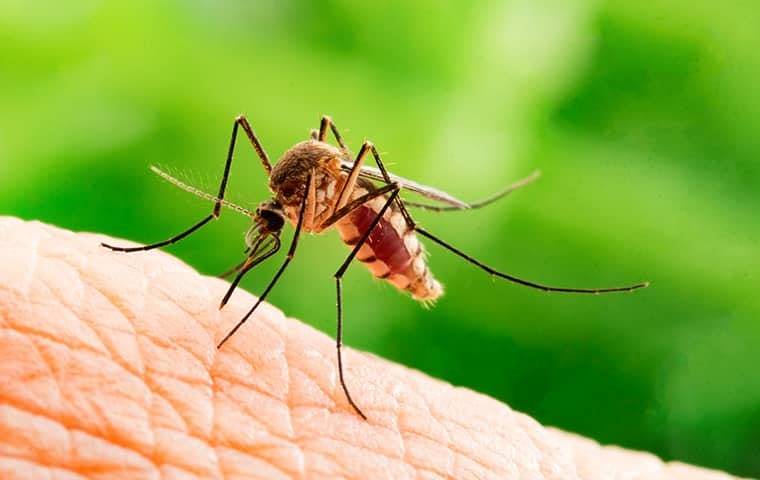 In a place like Conover, there are a variety of pest problems that threaten your home and yard. However, mosquitoes are some of the most invasive and dangerous pests in the area. These pests will transmit diseases from bite victim to bite victim at a rate of 1 in every 300 occurrences. These harmful mosquito-borne illnesses include dengue fever, yellow fever, West Nile virus, Zika virus, and more.
When these pests threaten what means most to you, you can't afford to cut corners on your mosquito control habits. Here are the best ways to control mosquitoes in your yard:
Get rid of standing water in the yard, as this is the main breeding area for mosquitoes.
Maintain the lawn properly to avoid standing water in the grass.
Trim back tree branches and shrubs neatly.
Partner with a pest control professional to break any existing breeding cycles.
While pouring out the water from various items around the yard can help reduce potential breeding sites for mosquitoes, there is almost nothing you can do to break an active infestation once it has begun.
That's why you need the most experienced pest control technicians in the Conover area. With over 60 years of experience protecting Conover area yards from dangerous mosquitoes, we have everything we need to ensure that your family remains safe as you enjoy the great outdoors.
Our highly trained pest control technicians will administer our innovative mosquito solutions that are tough on mosquitoes and easy on everything else. Give us a call today to schedule a free inspection with one of our mosquito experts.
How Dangerous Are The Rodents In Conover, North Carolina?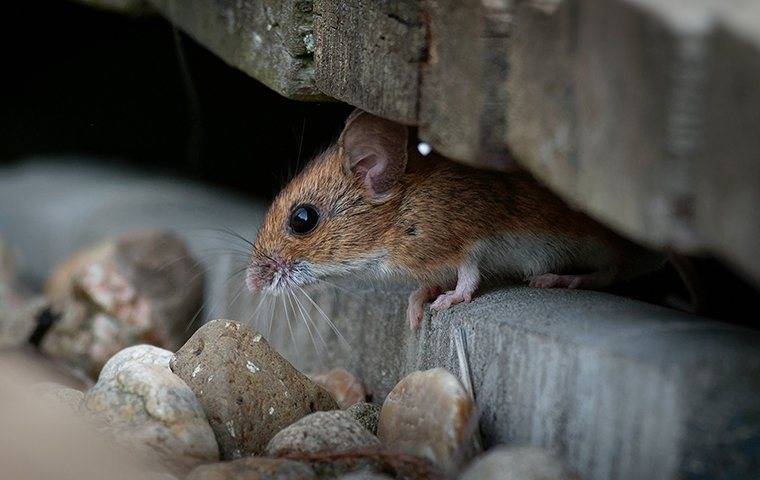 When rodents invade your Conover home, they will bring a variety of problems along with them. Unfortunately, no matter what kind of rodent problem you have, whether it's mice, rats, squirrels, or many others, these pests will get into your home very easily if they want to. Equipped with sharp teeth and flexible bodies, they can chew through a variety of construction materials and squeeze their way into your attic or basement. Once they are in, they will continue to chew on a variety of your stored items or even the infrastructure of your house.
The bad news is that this damage to your home is the least of your worries. Rodents are, in fact, a serious threat to you and your family's health. Many will spread dangerous bacteria around the property or introduce harmful parasites like fleas and ticks to your home. Plus, many others can carry the rabies virus, which is one of the many reasons why you do not want to try to get rid of rodents yourself.
Instead of trying to keep up with a rapidly growing infestation and putting yourself in danger by trying to eradicate rodent problems yourself, put your trust in the most experienced professionals in the Conover area. With trapping and monitoring technology, we can get out in front of your rodent problems and take care of any current issues completely, guaranteed. Give us a call today to schedule an inspection with one of our highly trained and experienced rodent experts.
Commercial Pest Control In Conover, NC
When you run a business in the Conover area, you have to be very careful about your reputation in the community. Unfortunately, pests are a direct threat to this reputation, especially since social media allows so many different potential customers to hear about your pest problems when they get caught on camera.
That's why you can't protect your business with anything less than the most effective pest control technicians in the area. With over 60 years of industry and area experience along with a variety of innovative new technology to keep your business pest-free, we can assure you that your customers will never witness a pest problem in your facility. Give us a call today for your completely free inspection.