Expert Pest Solutions In Cramerton, NC
Cramerton, NC is a Charlotte suburb located along the South Fork and Catawba rivers near the South Carolina border. Cramerton is a great place to call home between our proximity to UNC and our beautiful mountain landscape. We have a population of just about 5,000 people, but that means there are thousands more pests lurking around town. For every person, there are tons of individual pests roaming around town. These invaders are looking for water, food, and shelter, and that means our homes and businesses are exposed to pest activity.
To protect yourself from infestation, Go-Forth Pest Control is here to help. Since 1959, our family-owned and operated company has been servicing home and business owners throughout Gaston County and the surrounding areas. With over 50 years of pest control experience, we're confident in our ability to provide guaranteed pest protection to properties throughout Cramerton. Look no further than Go-Forth Pest Control for Gaston County pest control that works. Call us today to get your free service quote.
Home Pest Control In Cramerton, NC
If you own a house in Cramerton, it's important to secure the proper home pest protection. Here at Go-Forth Pest Control, our residential pest solutions give you year-round home coverage from household infestation. We offer a variety of service plans, including:
My Elite (Total coverage and customized service)

My Elite Plus (My Elite plus additional benefits)

Botanical Essentials (Green methods of pest reduction)

The Basic (Most popular service plan)

Monthly Pest Control

Bi-monthly Pest Control

Premium Lawn Services

Termite Control (Accredited WDIR termite inspections)
We deal with many common area pests, such as termites, mosquitoes, bed bugs, fleas, hornets, wasps, and ants. Not only do we provide pest control and lawn care solutions, but our team is also experienced in effective TAP insulation and real-estate termite inspections. Contact us to learn more.
Five Quick Tips To Keep Dangerous Cockroaches Out Of Your Cramerton Home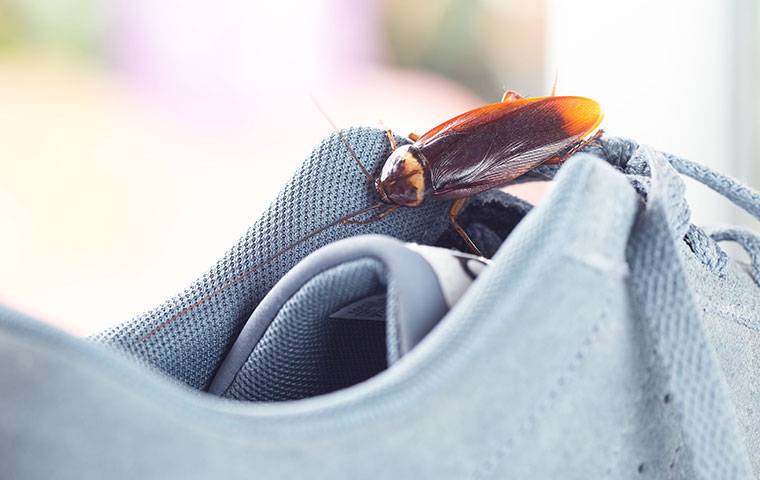 Cockroaches are very unsanitary pests that find their way into our homes looking for food, water, and shelter.
That's why it's crucial to eliminate any of these sources and other conducive conditions around your home. The good news is that you can take preventative measures to reduce your exposure to infestation.
Here are five quick tips to keep dangerous cockroaches out of your Cramerton home:
1. Apply weather stripping around windows and doors.

2. Eliminate sources of excess moisture in and around the property.

3. Install dehumidifiers in moisture-rich areas like the kitchen, bathroom, and basement.

4. Reduce clutter, and make sure to vacuum the floor and under the furniture.

5. Take the trash out regularly, and keep it sealed outside in a metal container.
These tips are a great place to start, but still, the safest, most effective way to treat a cockroach infestation is to seek help from a professional pest control company.
Call in the team at Go-Forth Pest Control to rid your property of cockroaches, and keep them out all year long. We're ready to help.
How To Tell If Your Cramerton Home Has A Termite Problem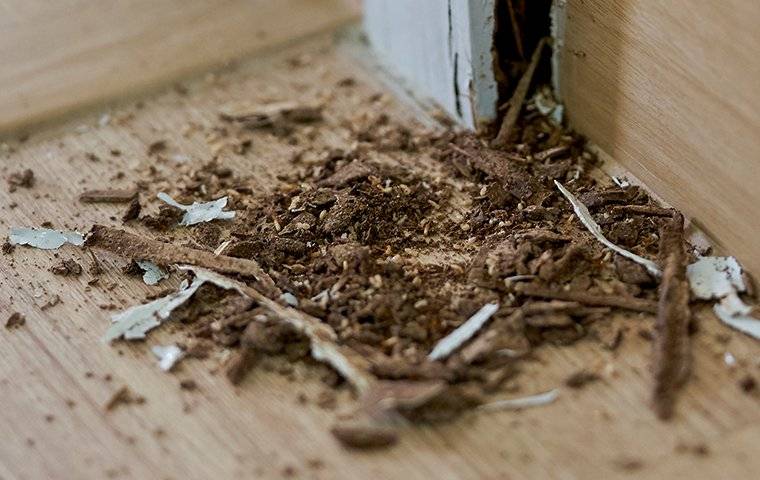 Termite damage is a huge threat that can lead to large-scale destruction for your home. Catching termite activity as early as possible is essential in order to prevent the infestation from getting any worse.
If you're wondering how to tell if your Cramerton home has a termite problem, there are some common signs to be on the lookout for:
A hollow sound made by tapping on wood with a heavy object

Cracks and crevices along the foundation

Discarded wings on the floor near doors and windows

Gallery tunnels (mud tubes) in the ground that travel to openings along your foundation

Swarmer termites flying around looking for nesting spots

Wood to soil contact and damp, damaged, or weakened wood

Worker termites in the soil that look like white ants
If you think you may have termites, reach out to us today. Go-Forth Pest Control offers quality termite control and comprehensive termite treatments that protect you from current pest activity and future infestation. Contact us today to discuss your termite control needs, and we'll get started.
Commercial Pest Control In Cramerton, NC
If you're looking for year-round pest protection for your business, you've come to the right place. Go-Forth Pest Control protects a variety of properties with dependable commercial pest control solutions, some of which include HOA and property management, nursing homes, offices, and industrial complexes.
Our commercial pest solutions are customized to fit the needs of your business and your particular pest pressures. Whatever the nature of your infestation, our team of professionals will develop the right approach to treat the problem from the inside out. Get in touch with us today to learn more about our commercial pest services; we're here to help.