Unparalleled Pest Control In Culpeper, VA
The town of Culpeper is known for its rich history, which it honors with a local museum and points of interest for residents and visitors to admire. But this is also a modern locale with eclectic coffee houses and eateries, a pristine golf course and parks, good public schools, and an enviable main drag that boasts a wide array of independently owned businesses. And yet, each season there are countless opportunities for pests to become an issue, and when they do, Go-Forth Pest Control is here to help.
We've been providing unparalleled Culpeper County pest control since our establishment in 1959, and we continue to provide the most reliable customer service to this day. Everything that we do is driven by our desire to make our community a safer place, which is why we hire only expert technicians and utilize EPA-approved products and methods in all of the services that we offer. To learn more about our services, please call us today.
Residential Pest Control In Culpeper, VA
Finding the right company to care for your home can be a challenge; however, with pest control from Go-Forth Pest Control, you can rest assured that you've made the right choice. We have more than 60 years of experience working with homeowners to provide lasting relief from pests, whether that means termites, mosquitoes, cockroaches, rodents, or simple ants. We offer the following programs to ensure year-round protection:
The Basic: Our starter program is designed to offer year-round protection with quarterly exterior services. We'll treat the interior of your home if it's required and this plan covers pests like centipedes, ants, and rodents.
My Elite: For additional coverage, we offer bi-monthly visits with interior treatments every time and we also address stinging insects, offer priority scheduling, and provide free re-treatments.
My Elite Plus: Our most comprehensive plan includes year-round visits to also address mosquitoes, fleas, ticks, and fire ants.
All of these services use EPA-approved products that are safe for pets and children, and with our satisfaction guarantee, your home will always be a safe one. For more information on our residential pest control services in Culpeper, please call us today.
How To Keep Mosquitoes Away From Your Culpeper Yard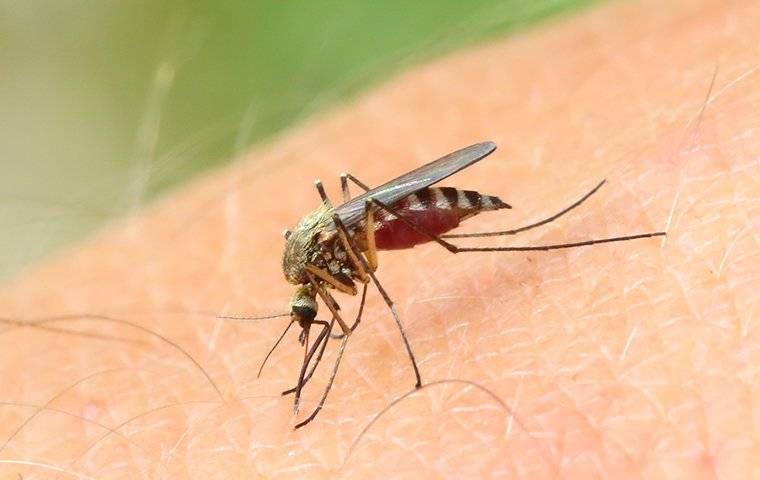 Mosquitoes will appear in your Culpeper yard on a seasonal basis when temperatures are on the rise and there are ample people for them to feed off of. This can make deterring mosquitoes a challenge; however, there are a few key tips that you can try to keep them away:
Make yourself unappealing to mosquitoes by applying an EPA-approved product like picaridin, opt for unscented personal hygiene products, limit your alcohol consumption, and try to stay inside during dusk and dawn.
Make your property unattractive to mosquitoes by turning over standing water, not allowing water to puddle up in flower pots or outdoor toys, mowing the lawn routinely, and getting rid of debris and overhanging harborage sites.
Try planting citronella, lavender, and fresh herbs that contain properties that naturally repel mosquitoes.
Work with a professional for routine treatments during mosquito season to eliminate adults and prevent larvae from hatching.
To learn more about effective mosquito control in Culpeper, please call Go-Forth Pest Control today.
Why Culpeper Homeowners Need Termite Protection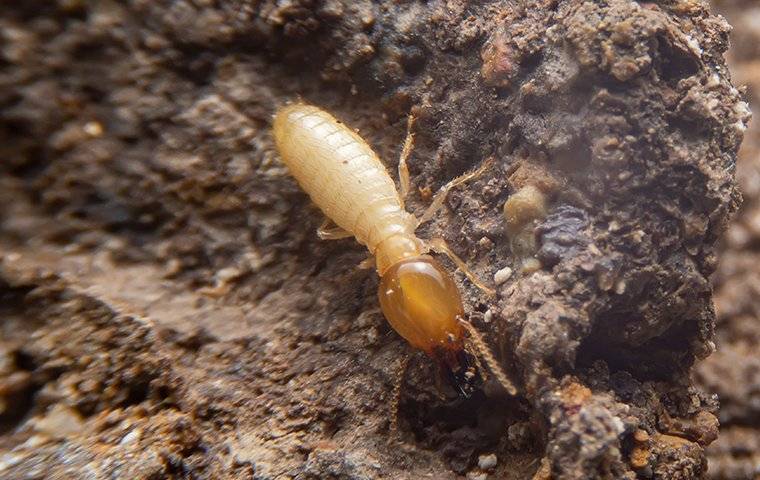 Each year, nearly 600,000 homeowners across the country encounter some form of termite damage, and Culpeper residents are no different. Termite problems require professional help in ways that differ from other pest problems, starting with the need for reliable monitoring. Termites seek out wood to eat and create their colonies inside, so keeping them away can prove to be a challenge; however, by enlisting the services of a trained professional, you can have peace of mind knowing that your home is being properly monitored.
Additionally, enlisting professional help might also include proactive barrier treatments like Sentricon® with Always Active™, which Go-Forth Pest Control uses. And if a home does get invaded by termites, professional services are also the most reliable way to eliminate a colony, because colonies are usually located in the depths of foundations and walls and can contain millions of termite members. It's also very common for people to miss the signs of termite activity and to allow these issues to occur for years, while working with a pro means quick identification. For more information on termite control in Culpeper, call Go-Forth Pest Control today.
Commercial Pest Control In Culpeper, VA
At Go-Forth Pest Control, we deliver pest control in Culpeper that guarantees a pest-free environment for your business. We bring more than 60 years of experience, grit, determination, and attention to detail to each customer we service. Our highly skilled technicians perform total property inspections with each visit and we'll always customize your services using EPA-approved products.
Our services target termites, rodents, mosquitoes, ants, and more, and we work with housing authorities, retirement homes, and members of the hospitality industry. We even guarantee the results to offer total peace of mind. To learn more about our Culpeper commercial pest control programs, please call us today.