Restaurant & Office Pest Control In Greensboro, NC
For more than 50 years, Go-Forth Pest Control of Greensboro has worked with hundreds of Triad-area businesses dealing with pest infestations of all types. Our Greensboro pest control experts are trained in the latest commercial pest control methods and will work diligently with you and your business to effectively eliminate termites, ants, roaches, and other unwanted pests.
Go-Forth Pest Control of Greensboro specializes in office building and HOA/property management pest control, offering food processing inspections and other commercial pest control services to clients in Greensboro and beyond. You won't find this level of service from anyone else!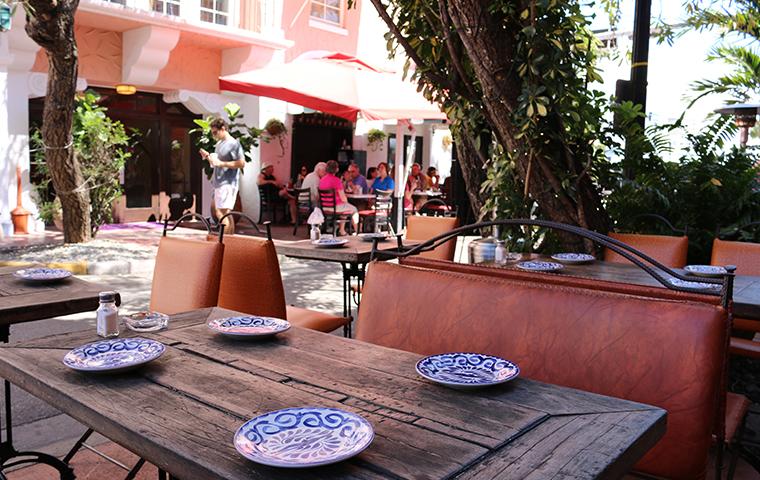 Go-Forth knows the importance of having a clean commercial space for business owners as it is the place where their clients or customers keep coming back. Once a customer sees pests, insects, and bugs lurking in your office or restaurant they will surely be unimpressed, or worse, will not come back to eat your food or purchase your services.
Here with us, we see to it that restaurants and offices in Greensboro will be appealing and comfortable to every guest by providing high quality and superb pest control services which are useful and successful in eliminating those insects, bugs, and pests all year round.
We have an exterminator who can work on your pest control needs in Greensboro. We offer inspections and pest treatments which are safe for all commercial spaces. Once we lay our hands on your property, rest assured that those pests bothering your establishments will be gone for good and will not come back to create more damages.
Go-Forth's decades of experience in the pest control industry doesn't only transcend in residential properties, but we are also capable of controlling pests in commercial establishments. We make sure that our services will leave a good impression on you and your office or restaurant. We will also provide good impressions on your customers as well, since we will make your property cleaner, healthier, and conducive for eating or working.
When pests are present in your restaurant or office, don't wait for your customers' bad reviews, instead immediately take action. Call Go-Forth and we'll come to your establishments as fast as lightning! We will get rid of those pests, insects, and bugs for you!
Contact Go-Forth Pest Control Of Greensboro
Professional Commercial Extermination Services
At Go-Forth Pest Control of Greensboro, we offer the expertise you need to help you effectively eliminate a wide variety of pests at your Greensboro business. Our commercial pest control services cover:
Request a FREE service quote for termite estimates and countless other commercial pest control services! Call Go-Forth at (336) 271-2941 to request a FREE service quote. We will be in touch with you shortly to speak with you about your pest control options and help you schedule an appointment with one of our trained Greensboro extermination professionals. To learn about our Commercial Pest Control Services plan, please visit our Service Plans page.
Commercial Pest Control Company Near Me
We are a local commercial pest control company near you in Greensboro. We provide excellent and reliable pest control services which are made for your needs. We also serve local areas! Call us today!
Other Pest Control Services For Greensboro, NC