Pest Control In Greensville County, VA
Sitting on the border with North Carolina, Greensville County, VA, offers residents various outdoor activities, including biking, canoeing, fishing, and hiking. It also has shops, stores, and museums for when the weather doesn't cooperate. There are always ways to enjoy this Southern Virginia area.
Its location in the Blue Ridge Mountains offers Greensville County residents scenic views but invites unwanted pests onto properties. While some intruders are large and can easily be spotted, others are tiny. They'll get into your building through gaps in your exterior and hide in attics, basements, or walls. By the time you recognize the infestation, significant damage can occur. Greensville County pest control professionals can help.
Go-Forth Pest Control provides Greensville County residents with expert pest solutions for their pest problems. Our technicians are skilled at finding and eliminating pests in the area.
Residential Pest Control In Greensville County
Greensville County is perfect for people who like living in nature, providing wood areas and beautiful mountains. Unfortunately, these features also attract various pests to your property. These creatures can damage your house and spread illnesses to your family. Fortunately, local pest control professionals know how to eliminate these problems.
Our team at Go-Forth Pest Control knows the pests that commonly invade Greensville County homes and can solve your issues. We'll inspect your house to find the animals and use modern methods to remove them. Some pests are attracted to certain aspects of yards, so we also offer lawn services to keep them off your property.
Since every property is unique, we offer multiple residential pest control plans so you to find the one that best fits your needs. Call us today to learn more about how we can protect your home from pests with our residential pest control services in Greensville County.
Five Effective Mosquito Prevention Tips For Greensville County Homeowners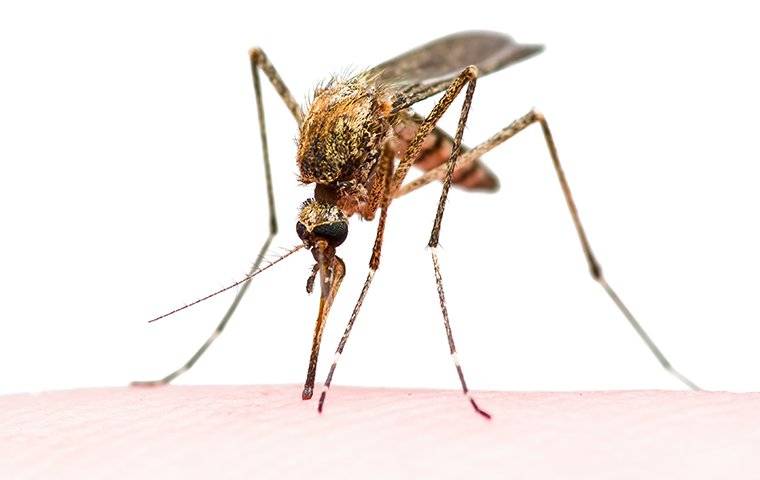 Mosquitoes are common around Greensville County homes during dawn and dusk. Most don't present a health risk, but some can spread potentially dangerous illnesses. Unfortunately, the Asian tiger mosquito is one of the most troublesome and is Virginia's most common species.
The good news is that there are ways to prevent these pests from biting. Five tips to keep mosquitoes away from your Greensville County home include:
Remove standing water from your property
Cut excess vegetation
Keep your grass short
Stay inside around dawn and dusk
Wear pants, long sleeves, shoes, and socks while outside
In addition to these prevention tips, Go-Forth Pest Control provides further protection from mosquitoes. We'll remove resting and breeding sites to lower the number of mosquitoes on your property and treat your landscaping with an adulticide.
Our treatments work for several weeks, but effective mosquito control is a continual process, so we offer monthly mosquito services. Call us today to learn more about our mosquito control services in Greensville County.
How Professionals Get Rid Of Termites In Greensville County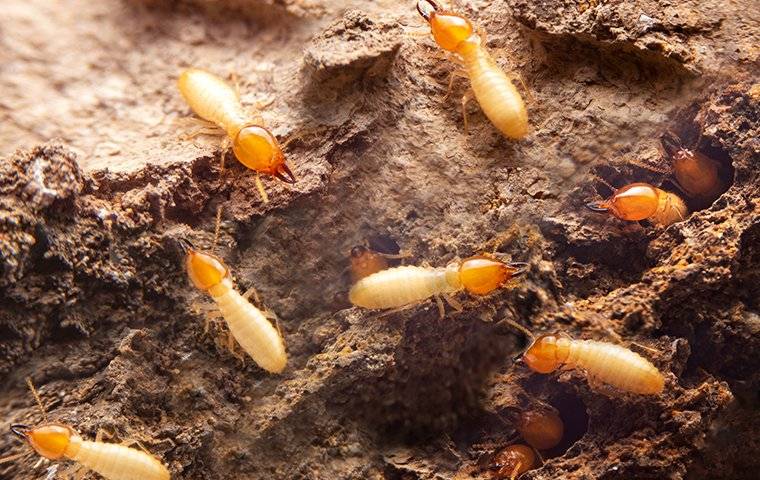 Many pests on your property are regular nuisances, crawling on surfaces to spread pathogens. Rather than moving around your building, termites find ways inside and remain hidden.
You can attempt to eliminate entry points in your building by closing gaps in your exterior, but these tiny insects can fit through the smallest crevices. They also eat wood from the inside out, so it can be months or years before you notice their presence. The best way to keep termites away is to call professionals to prevent them from entering in the first place.
At Go-Forth Pest Control, we use the Sentricon® System with Always Active™ baiting for termite prevention in Greensville County. We start by placing bait stations around the exterior of your building. The termites will alert others of its presence and carry it back to the nest.
Another advantage of using this prevention method is that it protects your property and family. During our termite control process, we'll avoid the following:
Digging holes in your yard
Drilling into your structure
Injecting chemicals into the ground
Using chemical-carrying trucks
Termites can cause headaches for Greensville County residents when they get onto your property. Go-Forth Pest Control uses the best baiting system to eliminate these pests, protecting your building. Let us know if you need to eliminate termites on your property and get started on our Greensville County termite control services.
Commercial Pest Control In Greensville County
Open doors and various hiding places attract pests to businesses. Removing these attractants isn't possible without impacting your business, and you can't ignore these creatures because they can cause damage and spread illnesses. Fortunately, commercial pest control services can help with this problem.
At Go-Forth Pest Control, our team has worked with businesses in various industries. We know the troublesome pests and the best ways to eliminate them. We'll also take preventative steps to avoid future infestations.
Protecting your facility from pests is essential for successfully operating your business. Our technicians at Go-Forth Pest Control can eliminate infestations and stop future incursions before they happen. Contact us to discover how we can keep pests out of your business with effective commercial pest control services in Greensville County.