Reliable Pest Control In Hopkins, SC
Hopkins is a tight-knit community that is surrounded by lush pastoral greenery. Residents of Hopkins benefit from the area's good schools, cultural centers, and local industries. Given its proximity to Columbia, there is never a shortage of things to do or see. But even a quiet place like Hopkins means the possibility of pest problems, from bed bugs to termites.
At Go-Forth Pest Control, it's our mission to provide five-star reliable pest control in Hopkins, SC. Our company has more than 60 years of experience and is now in our third generation of family ownership. We offer a wide range of services and plans to both homeowners and businesses in order to meet all of your needs. Each of our technicians is thoroughly trained and available to answer any questions that you may have. To learn more about our offerings and receive your free quote, call us today.
Residential Pest Control In Hopkins, SC
At Go-Forth Pest Control, we want to make sure that your Hopkins home is always free from pests. To accomplish this goal, we offer comprehensive home pest control plans as well as pest-specific treatments. Some of our programs include:
The Basic: This entry-level plan focuses on pest prevention with quarterly exterior service visits. We provide interior treatments when they're needed as well. This plan includes coverage for spiders, rodents, ants, and more.
My Elite: For increased protection, this plan involves bi-monthly visits where interior treatments come standard. It also includes priority scheduling and broader pest coverage.
My Elite Plus: Our most comprehensive program delivers year-round coverage and includes pests such as fleas, fire ants, mosquitoes, and ornamental pests.
When you partner with Go-Forth Pest Control, you benefit from more than 60 years of experience and a team that genuinely wants to see you succeed. For more information on our residential pest control solutions, please call us today.
Benefits Of Professional Mosquito Control In Hopkins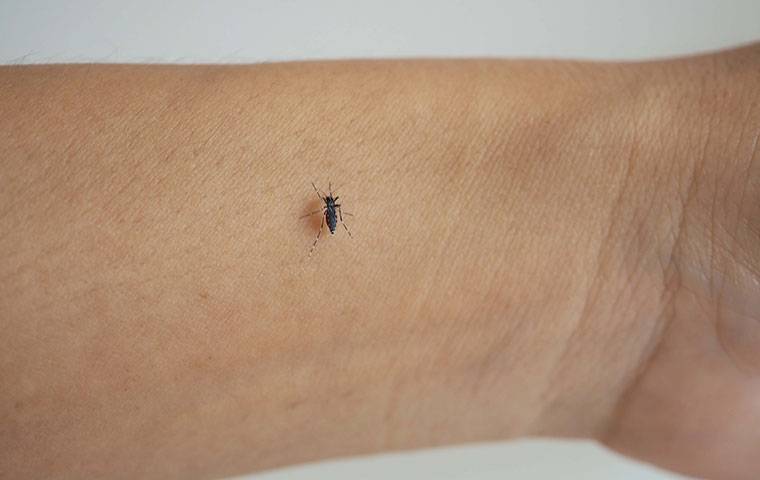 When it comes to finding relief from the mosquitoes in Hopkins, professional services are the most reliable option. Some of the benefits of working with a pro include:
Seasonal relief: Mosquitoes are seasonal pests, which means that they will appear during particular times of the year, every year. The heat and humidity draw them out, which means that they can be active from spring throughout the fall.
Barrier of protection: The treatments that professionals will apply often address hard-to-reach harborage areas in order to create a protective perimeter.
Continuous coverage: By working with a pest control expert, homeowners can receive ongoing treatments so that there is never a lapse in deterring mosquitoes.
Mitigation of harmful health issues: Mosquitoes have the ability to spread the pathogens that lead to West Nile virus, Eastern equine encephalitis, heartworm, and more. By keeping mosquito populations down, people can decrease their potential exposure to these risks.
For more information on mosquito control, call Go-Forth Pest Control today.
Don't Let Fleas Affect Your Hopkins Property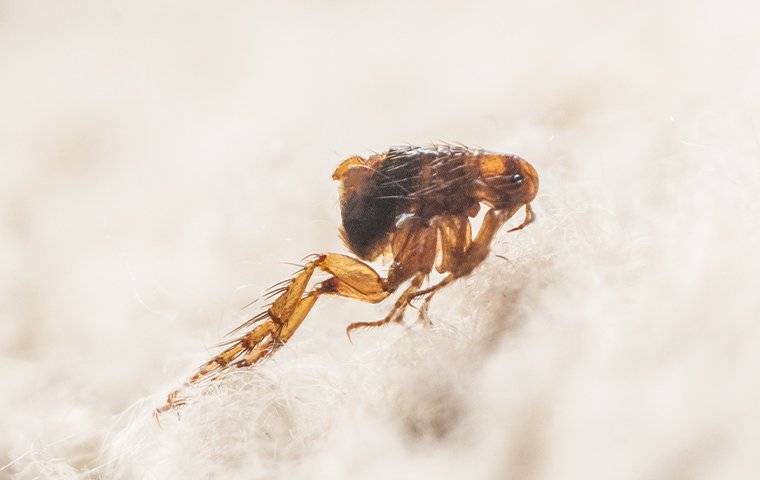 Fleas are parasitic pests that may be challenging to identify around your Hopkins property. They are appleseed-shaped, very small, and tend to blend into their environment. Fleas usually get spread around with the help of hosts, which can take the form of wildlife, rodents, or even your household pets. Because they are parasites, fleas feast on the warm blood of these animals. As it pertains to your pets, excessive flea feedings can be particularly harmful. They can be the source of anemia, murine typhus, and skin infections that come from scratching. Your pets are an ideal food source for fleas because they can go undetected and consume up to 15 times their body weight in just one feeding.
Fleas can also pose a threat to your well-being. While fleas don't prefer humans, they can still bite people. This usually results in lots of scratching that then causes skin irritation, but it can also lead to murine typhus in people as well. For more information on flea control for your home, call Go-Forth Pest Control today.
Commercial Pest Control In Hopkins, SC
Pest problems are a reality of operating a business in Hopkins, but with help from Go-Forth Pest Control, that doesn't have to be the case. We are the area's trusted pest experts, with more than six decades of experience and an unwavering dedication to your satisfaction. When you enlist our services, you get the advantage of a team that can customize a treatment plan with the greatest of ease. We are ready to address unique pests such as termites and bed bugs, but we're also ready to target millipedes, ants, and other general invaders.
Our services are not merely reactive but are also proactive. We are constantly providing property inspections and monitoring the success of our treatments in order to deliver quality results. Businesses of varying backgrounds continue to work with us because we provide an honest and straightforward experience, are open and direct with our communication, provide quick responses, and always guarantee our results. For more information on commercial pest control, call us today.