Guaranteed Pest Control In Inman, SC
Inman is a small but growing city known for its friendly disposition and Southern charm. This gem of a community is home to local taverns, good public schools, and small boutiques. Life in Inman has additional perks given that Spartanburg is only a quick drive away. But being a resident or business owner also means coming into contact with pest problems throughout the year.
At Go-Forth Pest Control, we deliver guaranteed pest control in Inman, SC, because we believe that customer satisfaction is everything. This has been our company motto for more than 60 years and we continue to uphold it today. Now in our third generation of family ownership, we treat every customer like they matter. That means providing open and honest communication, a streamlined process, and comprehensive services no matter the pest. We also always use EPA-approved products that are safe for children and pets. To receive your free, no-obligation estimate, please call us today.
Residential Pest Control In Inman, SC
At Go-Forth Pest Control, we take great pride in working to keep your Inman home free from pests. All of our services utilize EPA-approved products that are family-safe and we always guarantee the results.
Some of our ongoing plans include:
The Basic: This plan is a great way to prevent pest problems, with quarterly exterior services and interior treatments on an as-needed basis.
My Elite: Our mid-level plan makes interior treatments standard at every visit and bumps you up to bi-monthly visits. You'll also receive coverage for a greater number of pests and priority booking.
My Elite Plus: For the greatest coverage in one plan, choose our most comprehensive option. We offer year-round support to include pests such as mosquitoes, ornamental pests, and fire ants.
For more information on residential pest control services in Inman, call Go-Forth Pest Control today.
Five Tips To Reduce Your Risk For Termites In Inman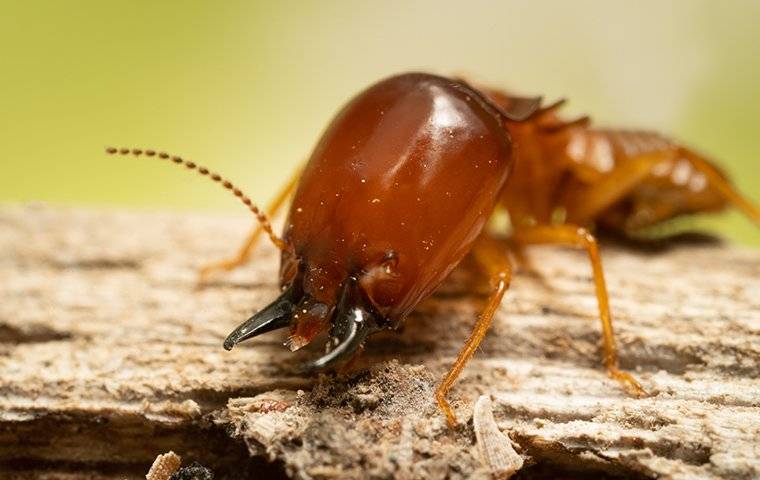 Termites look to eat away at the wood around your Inman property. Here are five tips that can help limit your exposure to these pests:
Be proactive about moisture: One of the most enticing things for termites is water or wood that has been damaged by it. Be sure to keep your home well ventilated and rectify any mold issues that you find.
Keep wood away from your home: Look around your yard and get rid of any piles of sticks or twigs that could lure termites. It's also important to keep a barrier of at least 18 inches between mulch beds and your home. Get rid of any other wood-related items that might be enticing to termites.
Treat all wood surfaces: Never let decks, porches, or siding go unfinished. Keep them in good standing by either staining or painting them.
Seal off entry points: To try to keep termites out of your home, tend to any crevices in your foundation with silicone-based caulk. Pay attention to any gaps as well.
Seek annual inspections: One of the most crucial parts of preventing termite outbreaks is seeking routine property inspections by a certified pest expert.
For more information on Inman termite control services, call Go-Forth Pest Control today.
Why Rodent Problems In Inman Need Professional Solutions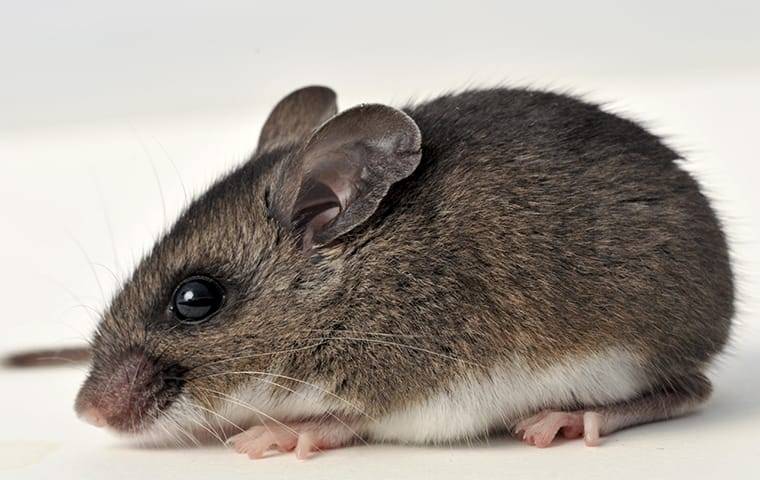 Rodent problems in Inman are best left to the professionals for a few key reasons:
Ease of development: Mice can slip through cracks in bulkheads, gaps around doors, or through dime-sized crevices in foundations. Rats are able to maneuver through sewer systems, scale roofs, and also fit through very tight gaps.
Potential health risks: Rodents are linked with the spread of health issues such as salmonellosis, hantavirus, and tularemia, that they spread through their urine, saliva, and feces. Additionally, they may be spreading ticks and fleas while inside the home, which come with their own host of issues.
Size of infestations: Mice usually reproduce eight times a year while rats can have six litters. While the size of each litter can vary greatly, homeowners can end up with dozens of rodents in their homes in a matter of months. These infestations can also be very challenging to locate because they may be in crawl spaces or inside of walls.
For more information on rodent control services in Inman, call Go-Forth Pest Control today.
Commercial Pest Control In Inman, SC
At Go-Forth Pest Control, it's our mission to protect your Inman business from pest problems big and small. We are a local family-owned business that has been in operation for more than 60 years. Our work always comes with our satisfaction guarantee and we strive for five-star service at every step of the way. When you partner with us, you are partnering with a member of the National Pest Management Association, which means that we abide by exceptionally high standards. All of the products that we use during treatments are also EPA-registered.
Each of our commercial customers receives an individual treatment plan that we can adapt as your needs and goals change. We are able to address pests like termites and bed bugs as well as spiders, earwigs, and cockroaches so that you never have to handle pests alone. To learn more about how commercial pest control in Inman can benefit your business, call us today.