The Solution For All Midlothian Pest Problems
Whether you're a business owner or a resident in Midlothian, VA, it can be really tempting to try and deal with pest problems on your own. Unfortunately, these "quick" and "easy" methods will simply allow the infestations to linger on, costing you more money or putting your health at risk. What if you had 50 years of experience on your side? What if you had award-winning pest technicians protecting your home or business?
With Go-Forth Pest Control, you'll get the special attention and customer satisfaction of a small business while also benefitting from the expertise of one of the most successful and decorated pest control companies in the Southeast. Our 4.8-star rating on Facebook and Google along with our A+ rating from the Better Business Bureau are just the tip of the iceberg. When you find out more about our residential and commercial services, you'll realize why we earned the 2012 Angie's List Super Service award, and why we're Midlothian's best option for professional pest control solutions.
Home Pest Control In Midlothian, VA
If there are pests invading your home and yard, the chances that these invaders are just "simple nuisances" are very low. Almost all of the pests that invade Midlothian homes and properties can bring health dangers, home damage, or both as they crawl or fly into your house, so home remedies and inconsistent results just won't cut it.
Instead of relying on methods that aren't backed by any sort of guarantee or experience, why not trust your home and family to one of our comprehensive protection plans? We'll not only eradicate whatever pest problem is plaguing your home at the moment, but we'll also guarantee that if you have a pest issue between treatments, we'll address it for free. Whether it's general pest control for your home, pest-specific treatments, lawn care services to prevent pest issues on the property, or even Christmas light installation, we've got it all at Go-Forth Pest Control.
Four Best Bed Bug Control Techniques For Midlothian Homeowners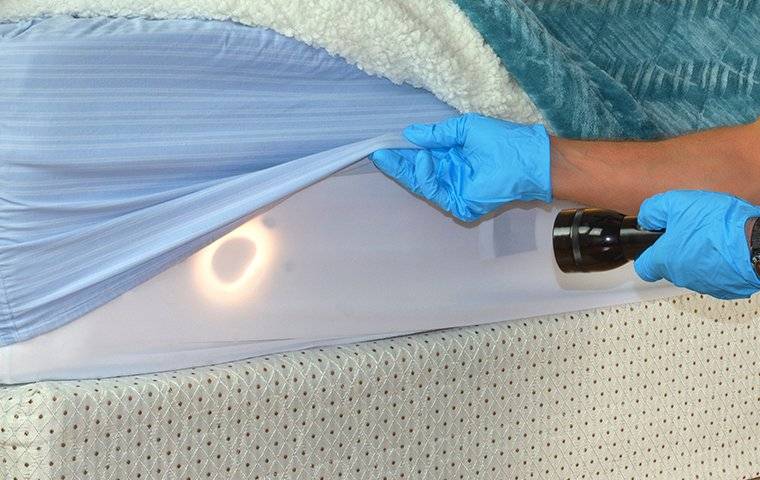 Bed bugs can get into your house in a variety of ways, but letting them stay too long puts you at risk of serious skin conditions, insomnia, and anemia. Here are the best four ways to protect yourself from these health threats.
1. Check your luggage before bringing it into your house. Bed bugs are notorious hitchhikers and populate transportation hubs.

2. Monitor secondhand furniture. Bed bugs love to hitch a ride into homes on any sort of furniture, even if it doesn't have cushions.

3. Keep an eye out for rust-colored rings. This leftover excrement from bed bugs is usually apparent on sheets, furniture, and drapes. You'll also notice red bumps on your skin in a straight line or zig zag pattern.

4. Get professional help. If you notice signs of bed bugs, you won't be able to deal with the entire infestation using sprays or a vacuum since they lay eggs within the cushions.
For more bed bug advice or to schedule our guaranteed bed bug eradication treatments, give Go-Forth Pest Control a call today.
What Do The Cockroaches In Midlothian Look Like?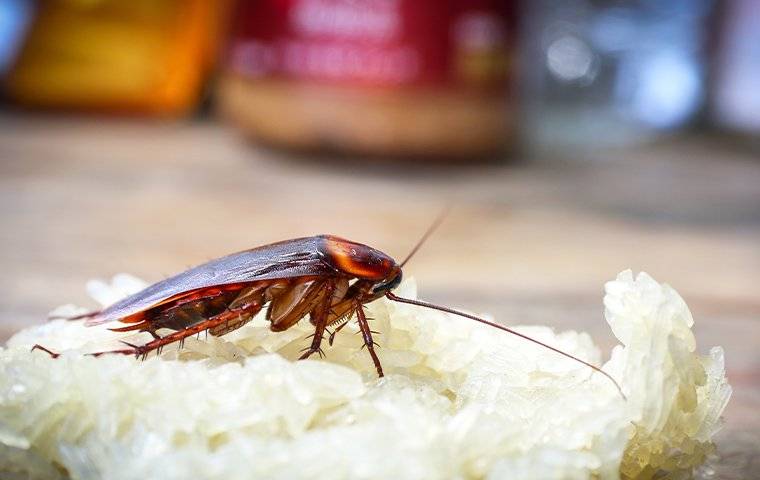 The roaches in your Midlothian home or business are probably German cockroaches, Oriental cockroaches, or American cockroaches.
The smallest of the thee, German cockroaches, are about a half-inch long at the most and light brown in color. The other two species are dark brown or red in color and up to an inch-and-a-half in length. The only difference is that the American cockroach has a shiny outer coating, while the Oriental cockroach sports a matte finish.
Regardless of which species it is, they all have a few common characteristics. You'll notice their hard, outer shell that is actually very flexible, allowing them to flatten, squeeze through cracks, and resist most attempts at squashing them. While they all appear slimy and nasty, they are likely to be much more contaminated than you think.
When they're not invading your home or business, they'll crawl around in some of the nastier areas of town like sewers and dumpster hunting for food. As they crawl around your house, they'll contaminate anything they contact, putting you and anyone else in your home or business at risk of dangerous diseases.
Roaches are averse to light and human interaction, so you can't know how many of them are hiding within your walls. To avoid the health hazards of a prolonged roach infestation, call the pest control company that can guarantee its services with over 50 years of experience. Call Go-Forth Pest Control today.
Commercial Pest Control In Midlothian, VA
Commercial pest control is one of the most necessary components for any successful business facility, but many business owners and managers try to get by without it. The unfortunate truth is that your lack of pest control could lead to failed health inspections, a dangerous work environment, and severe damage to your reputation.
With that much at stake, you can't afford to try and protect your business from pests yourself, and you can't put your trust in just any pest control company. You need the peace of mind that comes with over 50 years of experience and award-winning commercial pest expertise. Our monthly commercial pest control treatments can protect any business from healthcare facilities to hotels and restaurants, so give us a call today to protect your investment the right way.