Effective Pest Management For Petersburg, VA
Located just 21 miles south of Richmond, the historic town of Petersburg, VA is a notable location known for the Civil and Revolutionary War battles that took place here. We're located along the James River, with the Appomattox River close by, giving us all the natural views we could ever want. But what happens when pests enter that beautiful view? Suddenly, things aren't so ideal. The unfortunate truth of the matter is that our homes and businesses are in danger of experiencing pest infestation all year long.
In order to effectively protect yourself from the perils of infestation, there's really only one way to go - professional pest control services. That's where Go-Forth Pest Control comes in. We are a family owned and operated company with over 50 years of professional pest control experience. Since 1959, we've been servicing local homes and businesses with quality pest control solutions. We're dedicated to protecting the entire Piedmont Triad region from pest infestation, and we won't stop until the job is done. Contact us today to learn more.
Home Pest Control In Petersburg, VA
There are a variety of common household pests in the area, some of which include termites, mosquitoes, bed bugs, fleas, hornets, wasps, and ants. Each of them poses a real threat to homeowners, and that's why we're here to help. Our residential pest solutions give your home year-round coverage from household infestation. We offer a variety of service plans to meet your needs:
My Elite (Total coverage, and customized service)

My Elite Plus (My Elite, plus additional benefits)

Botanical Essentials (Green methods of pest reduction)

The Basic (Most popular service plan)

Monthly Pest Control

Bi-monthly Pest Control

Premium Lawn Services

Termite Control (Accredited WDIR termite inspections)
Our pest control and lawn care services are guaranteed to give you the lasting protection that you and your loved ones deserve. We also offer TAP insulation services, and thorough real-estate termite inspections. Get in touch with us today to hear more about home service plans.
Four Lawn Care Tips For Petersburg Property Owners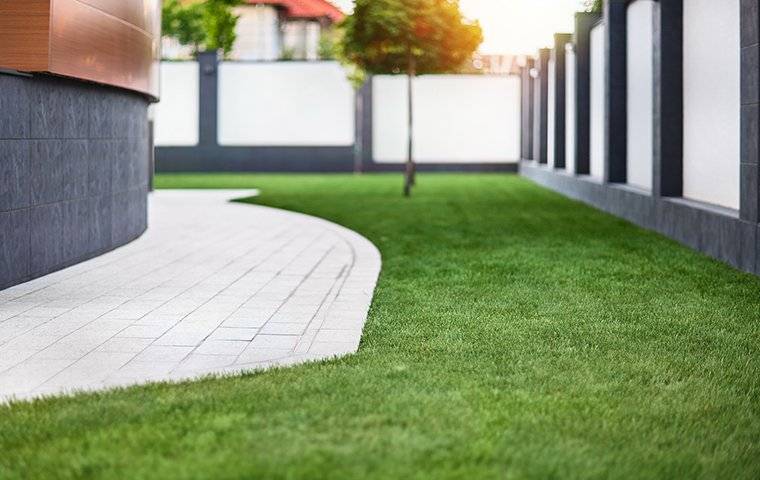 Maintaining a healthy lawn is crucial in preventing pest infestation. It also helps keep your property in tip-top shape. It can feel overwhelming to be faced with an entire lawn to care for, but there are some things you can do.
Here are four lawn care tips for you to implement around your Petersburg home or business:
1. Eliminate weeds and moss, because they block air and nutrients from getting to the soil.

2. Repair bare spots around the lawn to prevent them from spreading.

3. Aerate your lawn to make the soil permeable, allowing access to water and nutrients.

4. Keep your lawn well mowed and watered, maintaining proper drainage throughout the property.
These tips are good to keep in mind, but the truth is, keeping your yard in good shape isn't easy. That's why professional lawn care services are the best way to go.
Go-Forth Pest Control is experienced in providing complete lawn treatments that keep your property healthy all year long. Our lawn care services give you the continued protection you deserve. So, call us today to get started.
The Most Common Types Of Rodents Found In Petersburg, VA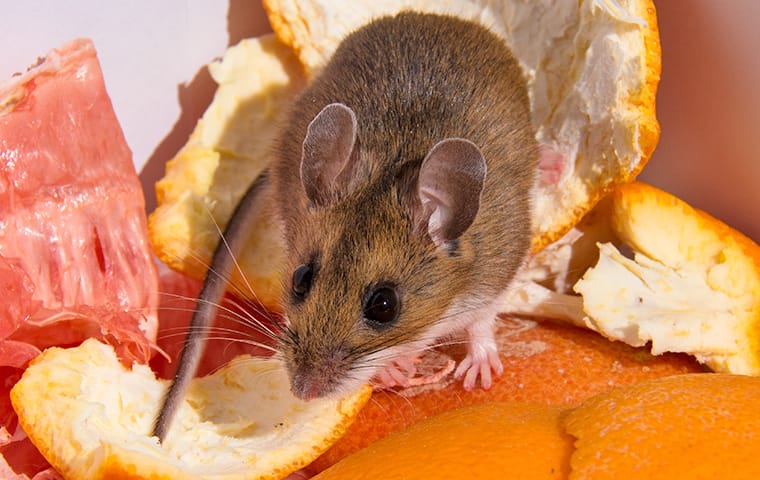 Here in Virginia, there are a number of rodent species to be aware of. Some of the more common invaders include mice and rats. Your Petersburg home or business is very attractive to these pests, and it's important to be familiar with them.
Here are some of the most common rodent species in the area:
House Mice - They are light brown or gray in color, with a light-colored underbelly. They have larger ears, a pointed snout, and little to no hair.

Norway Rats - These rats have grayish-brown coats of fur, and can measure up to ten inches long. They are excellent diggers, and stay close to the ground.

Roof Rats - These rats have black fur, pale underbellies, long tails, and measure around eight inches long. They hunt for food and shelter above ground.
With so many rodents running around town, it's important for you to secure the proper protection for your property.
The team at Go-Forth Pest Control provides comprehensive rodent control and prevention solutions to keep you guarded throughout the year. Get in touch with us today to learn more.
Commercial Pest Control In Petersburg, VA
Since the early days of Petersburg history in cotton, tobacco, and metal, our town has relied heavily on our industrial and commercial services. Unfortunately, from back in the today to the present, all local businesses have been susceptible to pest infestation. Once these unwelcome intruders find their way into your facility, they can cause a lot of large-scale issues. If you're looking for year-round pest protection for your business, you've come to the right place.
Go-Forth Pest Control offers reliable commercial pest solutions to a broad range of facilities and businesses. Some of the properties we service include HOA and property management, nursing homes, offices, and industrial complexes. We deal with many common area pests, such as termites, mosquitoes, bed bugs, fleas, hornets, wasps, and ants. The team at Go-Forth Pest Control is here to guard your business from harm, no matter what. Reach out to us today to get your complimentary service quote.