Professional Pest Solutions In Stanley, NC
With humble beginnings dating back to the late 1700s, the small town in Gaston County, known as Stanley, has blossomed into a beautiful community filled with history, outdoor activities, and charm and appeal that merges the amenities of today and mixes it with a 'yesteryear' feel.
Over 3,000 residents call Stanley home, and all enjoy the smalltown feel. From Brevard Station to community bingo nights, this is a wonderful place to live for people of all ages.
At Go-Forth Pest Control, we are firm believers in serving your community, so we've been serving Stanley and surrounding areas since 1959, and we wear it as a badge of honor. As your trusted Gaston county pest control, we pride ourselves on providing home and business owners with quality pest control services at affordable rates.
What good is having a local pest control company when you can't afford them when you most need the services. We're a family-owned and operated business that knows the importance of family and community, and pests shouldn't disrupt either. Call us to learn more about how our residential and commercial pest control services can restore peace to your property.
Home Pest Control In Stanley, NC
Here in Stanley, home truly is where the heart is, but when you have destructive pests in your home wreaking havoc on everything they touch, home is everywhere you likely don't want to be! That's no way to live your life! Don't let another moment go by with pests ruining the quality time you could be spending at home.
Go-Forth Pest Control offers general pest services, pest-specific services, and lawn care to safeguard your home. We may be a jack of all trades in the pest control industry, but we have also mastered them. Call Go-Forth Pest Control to get your residential pest control services started today.
The Trick To Spotting Signs Of Termites On Your Stanley Property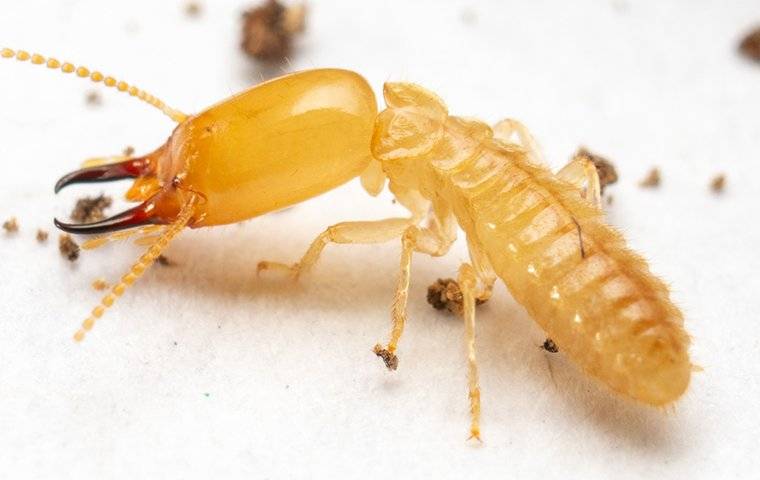 At Go-Forth Pest Control, we have been treating wood-eating pests like termites since our founding in 1959, so entrusting us to handle your property's termite problem means you're in good hands. As pest experts, we also understand that signs of termites aren't always apparent to property owners, and we expect that- it's our job. However, that doesn't mean that you can or should go without regular termite inspections, whether or not you recognize the signs. In all honesty, if you don't recognize the signs, that's even more reason to schedule routine inspections to prevent expensive repairs in property damage.
Homes all across America, 600,000 to be exact, suffer from termite damage every year. Even worse, property owners spend over $6 billion in repairs due to the damages annually. You would think that insurance would cover those damages, but they don't because they consider them preventable with regular inspections. Can you blame the insurance companies?
To safeguard your home from the damages caused by termites, you'll want to keep your eyes open for these signs:
Termite swarmers or discarded wings
Sunken in areas of your floors
Bubbling paint
Peeling or discolored wallpaper
Tiny holes in wood where termites have eaten through
Mud tubes
If you recognize any of these signs around your property, you want to give Go-Forth Pest Control a call. If you don't recognize any signs around your home but are curious to see if you have occurred property damage, give us a call. There's no harm in having your property inspected. Our termite control services will be much more affordable than paying for termite damage repairs. The sooner you schedule your inspection, the sooner you can know the condition of your property.
An Effective Rodent Control Guide For Stanley Property Owners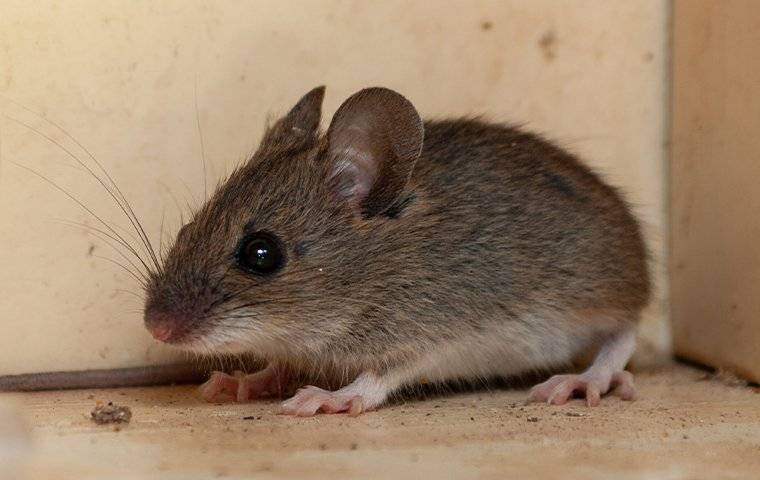 Rodents are pests that don't belong on your property, but they're also a pest that you don't want to attempt to remove on your own. Rodents are known vectors for various diseases like rat-bite fever, plague, and salmonella, to name a few. Plus, they carry other pests like fleas and ticks, so that's a double dose of the dangers that come with rodents.
Rodents are also notorious for wreaking havoc on your yard and the physical structures of your home as well. Depending on the types of rodents infesting your home, these pests will dig and burrow tunnels in your yard and gnaw through sheetrock, wiring, pipes, and insulation, which can cause serious property damage, and potentially cause water and fire hazards. The sooner you get these pests away from your property, the better.
Fortunately, at Go-Forth Pest Control, we have over 60 years of experience dealing with rodents native to the Stanley area. We'll rid your property of such pests and keep them away through our rodent control process.
We start with our free inspection to find where the rodents are coming from and what conducive conditions attract them to your property. We'll devise a custom treatment plan to eradicate the infestation based on what we discover from the inspection.
We also offer exclusion work to seal off the rodent entry points we locate on your property to ensure rodents never gain access again. Of course, this is optional; our ground-level exclusion work will be very beneficial and deliver the best results.
Commercial Pest Control In Stanley, NC
They say you only get one chance to make a first impression, which couldn't be more accurate in the business. You are trying to make a good impression on your customers and current and new employees. The presence of pests in your business won't leave a positive lasting impression.
Pests such as cockroaches, mosquitoes, and rodents will spread harmful diseases and bacteria, while carpenter ants and termites will eat or destroy the very wood holding your business together. If an employee or customer finds pests at your business, they may have negative things to say about it. In the digital world we now live in, all it takes is posting a picture or negative post or comment on any social media platform, and it can ruin your business reputation in seconds.
To save yourself and your business the hassle of health risks, property damage, and reputational damage, let Go-Forth Pest Control handle the pests for you to get back to business as usual. Just call to schedule your commercial pest control inspection.