Professional Pest Control For Summerfield, NC Properties
When Summerfield area home and business owners need pest control they can trust, there's really only one company in the area that combines professional quality with a personal touch. At Go-Forth Pest Control, we take pride in providing the kind of pest control services that can keep your home or business safe from all of the dangerous and destructive pests in the Summerfield area. Here's what we offer:
Award-winning service technicians
60+ years of experience
A+ Rating from the BBB
4.8+ Stars on Facebook and Google
Plus, we offer free inspections and all of our services are backed by a pest-free guarantee that lets you know we're serious about the way we protect your home from pests. Give us a call today to schedule a free inspection for your Summerfield property.
Home Pest Control In Summerfield, NC
As a homeowner in Summerfield, you probably know that there are a variety of problems caused by nature that you have to deal with. However, trying to deal with pest problems on your own will usually be more expensive than getting professional help, in the long run, and it could also increase the risks that pests pose to your home and family. With destructive termites and disease-spreading rodents, roaches, and more, you shouldn't take the risk of enlisting anything less than the best residential pest control specialists in the area.
With over 60 years of industry and area experience, we at Go-Forth Pest Control can stand behind our pest-free guarantee no matter what kind of problems are plaguing your Summerfield area home. Plus, since we offer completely free inspections, you can benefit from the expert opinion of one of our award-winning customer service technicians to make sure that your home does not have any current problems. Give us a call today to schedule your appointment and book your free inspection at your earliest convenience.
Why Do I Need Professional Lawn Care For My Summerfield Property?
While maintaining your lawn could be a point of pride for you or a frustrating chore, a healthy lawn is one of your first lines of defense against invasive pests that plague Summerfield homes. Clutter and moisture buildup in the yard can attract all kinds of pests very quickly, while unevenly maintained grass can also create conducive conditions for pest invasions.
Unfortunately, it takes more than the occasional cut to keep your lawn healthy. Without professional protection solutions and pH balancing technology, your soil can turn on you quickly. Whether the lawn looks healthy or not, lawn-damaging pests and viruses can lay beneath the surface, putting your property, and eventually your home, at risk.
That's why Go-Forth Pest Control offers high-quality professional care for your home and lawn, eliminating lawn-killing pests, balancing the pH levels, and creating healthier soil than you ever knew you needed. Our award-winning technicians will inspect your property for free and put together a customizable care plan to give you your most beautiful and healthiest lawn ever. Call us today to schedule your free inspection.
The Difference Between Mice & Rats In Summerfield, North Carolina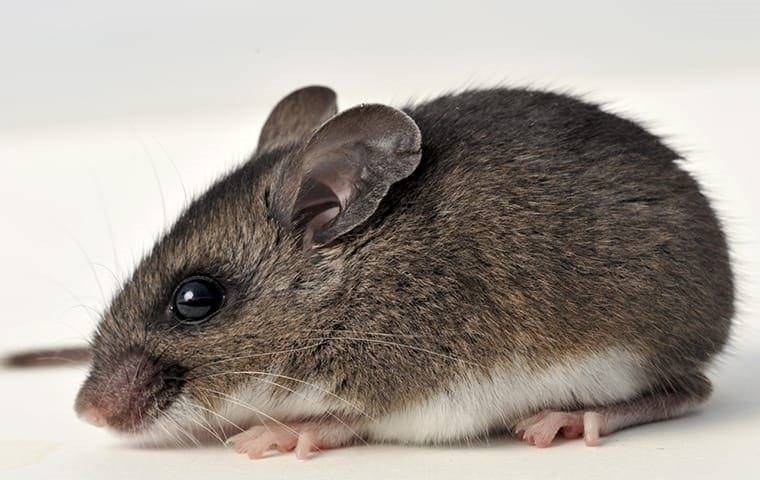 While mice and rats get lumped into the same category at times, their differences can make a big impact on the way you defend your home. Small, flexible mice (typically light brown and grey in color) can chew and squeeze through the siding of your home to gain access. Larger rats (typically dark in color) will gain access more strategically, using vents or open doors and windows.
In either case, mice and rats will spread dangerous bacteria within your home. Although rats can spread this bacteria more effectively, you'll typically have a lot more mice in your home in the event of an infestation, due to their high rate of reproduction. Since mice reproduce rapidly and rats are very intelligent, store-bought traps and poisons rarely work. The only form of rodent control that is effective in taking care of the entire mouse or rat infestation is provided by experienced pest professionals. Give us a call today to get a free rodent inspection.
Commercial Pest Control In Summerfield, NC
When you own a business in the Summerfield area, you'll quickly realize how important your reputation is in the community and how much it can impact your profits. Unfortunately, trying to deal with pest problems on your own might end up costing you more money in the long run and give your customers the opportunity to post about pest problems in your commercial facility all over social media. If you value your business, your customers, and your employees, you can't afford to take a chance on anything less than the most effective form of commercial pest control in the Summerfield area.
At Go-Forth Pest Control, we have award-winning service technicians that will be able to guarantee you a pest-free commercial facility. We also offer emergency pest control services in order to ensure that your customers never have to witness a pop-up pest problem. Give us a call today to schedule your completely free inspection.