Exceptional Pest Solutions In Valdese, NC
Located in the foothills of Western North Carolina, the town of Valdese, NC was established in 1893. With Lake Rhodhiss to the north and Mineral Springs Mountain to the south, we are surrounded by the beauty of nature. However, some aspects of nature aren't so beautiful, like pests. Pest activity occurs all year long here in Valdese, meaning if you own property in the area, you're exposed to the threat of pest infestation. If you want to protect your home or business from pests, you've come to the right place.
Welcome to Go-Forth Pest Control. We are a third-generation family-owned and operated company that has been providing complete residential and commercial pest control solutions to properties throughout Valdese and the surrounding areas since 1959. Our expert team provides full coverage from a long list of common area pests, some of which include termites, mosquitoes, bed bugs, fleas, hornets, wasps, and ants. Get in touch with us today to secure dependable Burke County pest control.
Home Pest Control In Valdese, NC
If you own a home in Valdese, it's important to address your residential pest control needs. If household pests get in your space, not only do they expose you to serious contamination, but they can also do real damage to the structure of your property. Household pest infestation puts you and your loved ones in harm's way, which is why it's vital to secure the proper pest protection.
The team at Go-Forth Pest Control provides year-round coverage from household pest infestation. Our home service plans include:
My Elite (Total coverage and customized service)

My Elite Plus (My Elite plus additional benefits)

Botanical Essentials (Green methods of pest reduction)

The Basic (Most popular service plan)

Monthly Pest Control

Bi-monthly Pest Control

Premium Lawn Services

Commercial Pest Control

Termite Control (Accredited WDIR termite inspectors)
Along with our general pest protection, we also offer TAP insulation services and thorough real estate termite inspections. Our services are unparalleled, and our level of customer service never waivers. Reach out to us today to discuss your residential pest control needs.
An Effective Rodent Control Guide For Valdese Property Owners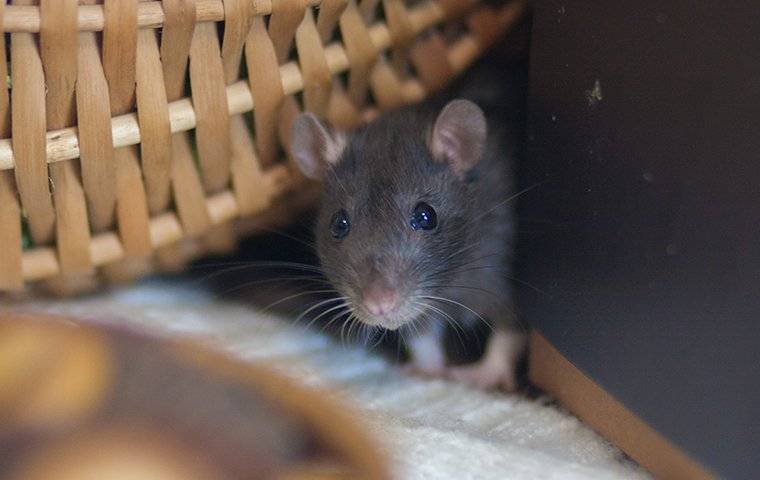 Rodent infestation is a real nightmare that all property owners want to avoid. Seeing as these unsanitary intruders pose a real threat to your health and safety (and that of your loved ones), it's a good idea to be proactive.
If you're looking for an effective rodent control guide for your Valdese property, here are some preventative tips to think about:
Block off cracks and crevices and seal up access points.

Don't leave food out overnight (pet food included), and keep your food stored in gnaw-proof containers.

Keep your vegetation well-trimmed, and your wood kept away from the house.

Take the garbage out on a regular basis, and keep it outside in tightly sealed, lidded bins.

Wipe up spills, clean up crumbs, and eliminate clutter around the property.
While these tips can certainly help, the truth is that no method of rodent control is ever as effective as professional pest solutions.
For comprehensive, year-round rodent protection, contact the professionals at Go-Forth Pest Control. We're here to address your residential and commercial rodent control needs. Reach out today to get started.
Why You Should Call The Professionals For Mosquito Control In Valdese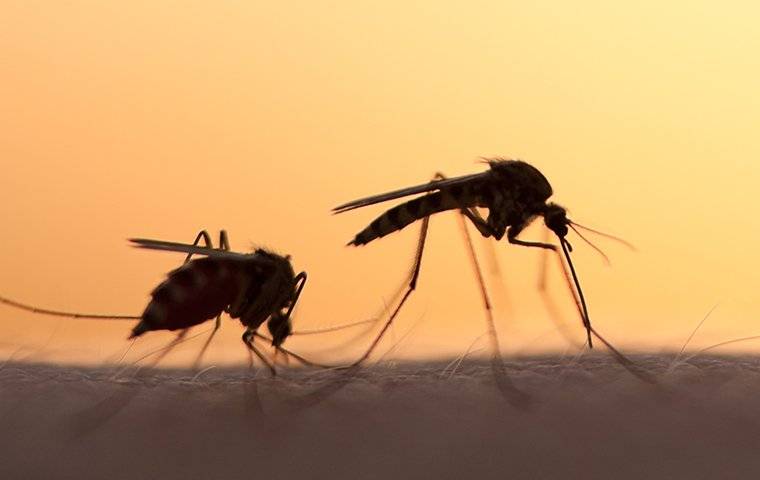 As vector pests, mosquitoes are more dangerous than you might think. They use their elongated mouthpart to pierce your skin and suck out your blood, but they can leave us with much worse than an itchy bite.
These parasitic pests are capable of transmitting a long list of diseases, some of which include chikungunya, dengue, encephalitis, malaria, tularemia, West Nile virus, yellow fever, and Zika virus.
You can lather on the mosquito repellent and take preventative action around your house to avoid these vector pests, but sometimes mosquitoes manage to make their way onto your property anyway.
That's why it's best to call the professionals for mosquito control in Valdese. Reach out to Go-Forth Pest Control for the safest, most effective mosquito solutions around. We're eager to bring you year-round protection from these parasitic pests.
Commercial Pest Control In Valdese, NC
Commercial pest infestation is every business owner's nightmare. It can affect your entire operation from top to bottom. If you want to protect your employees, customers, and overall reputation effectively, it's crucial to get in touch with pest professionals.
Here at Go-Forth Pest Control, our commercial pest solutions offer year-round pest coverage to a variety of local businesses, including HOA and property management, nursing homes, offices, industrial complexes, and many others. Whatever pest problem you're dealing with, we'll help you come up with the perfect solution, treating your property from the inside out. We go above and beyond in our commitment to customer satisfaction, so call us today, and we'll get the process started.