Quality Pest Services For Monroe, NC Properties
The town of Monroe, NC, has it all. We have beautiful, stately homes, and a large historic district to explore. Unfortunately, we also have ample amounts of pests in the local area who are also here to enjoy everything Monroe has to offer. These unwelcome intruders are eager to get into our homes and businesses in search of food, water, and shelter. Once they get inside, they can cause widespread infestation, and that's a nightmare you don't want to deal with.
Luckily, the team at Go-Forth Pest Control is here to deal with it for you. We are a 3rd generation family owned and operated company that has been providing complete residential and pest control solutions to properties throughout Union County and the surrounding areas since 1959. With over 50 years of pest control experience, we're confident in our ability to provide guarantee pest protection to property owners throughout the Piedmont Triad region. Get in touch with us today to learn more.
Home Pest Control In Monroe, NC
When household pests invade your space, they seriously compromise your health, your safety, and your overall wellbeing. They endanger your family and your property as a whole, which is why professional pest protection is so crucial. Here at Go-Forth Pest Control, we provide residential pest control services that Monroe homeowners can rely on throughout the year. Our service plans include:
Whatever pest problem you're dealing with, we are here to help. Not only do we offer quality pest control and lawn care solutions, but we're also experienced in effective TAP insulation, and real-estate termite inspections. Get in touch with us today to request your free service quote, we're eager to help you.
Four Reasons Why DIY Termite Control Doesn't Work In Monroe, NC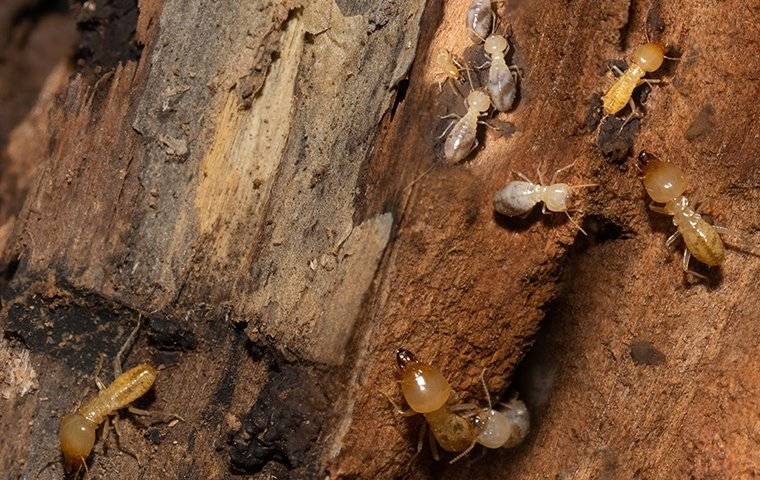 It can be tempting to try to deal with pest infestation on your own. There are, after all, a plethora of DIY treatments available. However, when it comes to termites, the stakes are huge.
It's not a smart idea to rely on DIY termite control methods, and here are four reasons why:
1. Only professional have the expertise and knowledge to provide lasting results.

2. Through trial and error, you waste a lot of time and money on various treatments.

3. The unsupervised use of pesticides poses many health risks to everyone on the premises.

4. Even if you eliminate all visible termites, there are always hard-to-reach spots and hidden areas that only the professionals can effectively address.
The best way to deal with termite activity on your Monroe property is to reach out to a team of qualified pest professionals. Go-Forth Pest Control offers unmatched termite control and prevention services that local property owners can depend on all year long. Contact us today to get started.
What Are Silverfish & How Do I Get Them Out Of My Monroe Home?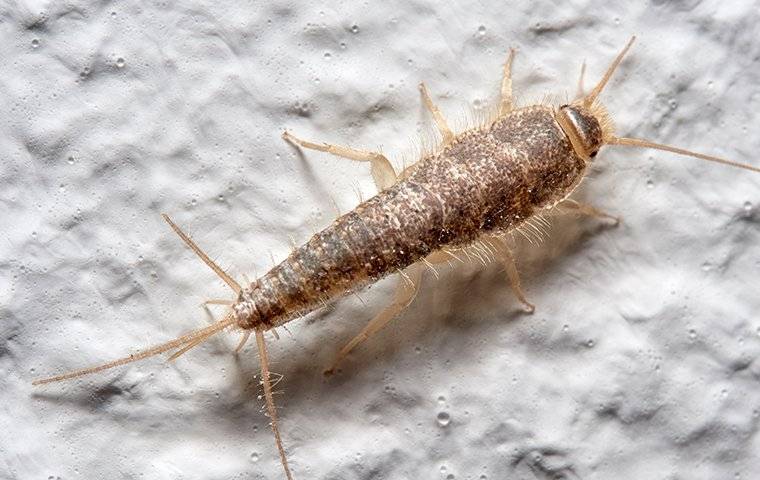 Silverfish are tiny, tear-shaped pests with a very slender frame ranging between 0.5 and 2 inches long. They get their name due to their silver, metallic shine, and the fact that they move their bodies like fish swimming through water. They also have a distinct set of antennae and three bristles coming out of their body.
If you want to eliminate or prevent silverfish in your home, there are some preventative measures you can take. You can try and lower humidity and moisture levels in your house.
You can also seal off all the holes, cracks and crevices around your property to block off access points. Also, store dry food in sealed containers and get rid of any piles of paper or cardboard laying around.
These tips can help, but the truth is that it is extremely difficult to eliminate a silverfish infestation all on your own. The best way to eliminate silverfish from your home and keep them out for good is to call in the professionals.
Reach out to Go-Forth Pest Control for all of your silverfish control and prevention needs.
Commercial Pest Control In Monroe, NC
As a growing marketplace and hub of retail, culture, and industry, the town of Monroe has a lot of local businesses. Unfortunately, each and every one of them is vulnerable to infestation. If you want to effectively protect your employees, customers, and overall reputation, it's crucial to get in touch with the pest professionals.
Go-Forth Pest Control protects a variety of properties with dependable commercial pest control solutions, some of which include HOA and property management, nursing homes, offices, and industrial complexes. Whatever pests you're dealing with, we're here to help. We deal with a long list of common area intruders, some of which include termites, mosquitoes, bed bugs, fleas, hornets, wasps, and ants. Contact us today to discuss your commercial pest control needs.