Pest Control Services In Hickory, NC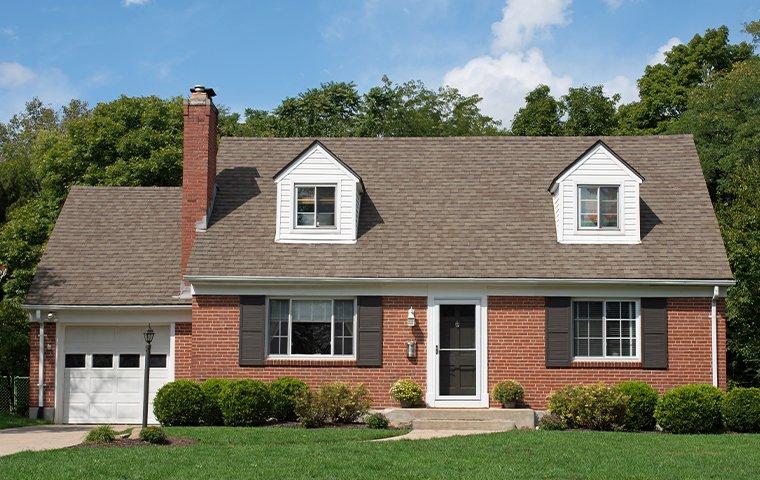 Go-Forth Pest control has been providing pest control services since 1959. Our company has excellent reviews on Google, and we cover the local Hickory area. We offer many insect control plans and we can get rid of many insects like ants, fleas, bed bugs, mosquitoes, termites, and many other crawling pests and flying insects.
Our local Hickory exterminators will help you exterminate your pest problems and keep bugs away from your home. Feel free to give us a call or send us an email requesting a FREE Quote.
Experienced Exterminator Company
Go-Forth is a family-owned business that has been exterminating pests since 1959. If you're looking for an experienced pest control company to help you with your pest control needs for both residential and commercial, then Go-Forth is the way to go.
Well-Reviewed Pest Control Service
We're one of the top pest control companies, with the highest reviews in the state for our pest control services and termite extermination. Feel free to Google us and read our appreciated customer reviews!
Local Pest Control Company Near You
We're a local exterminator company in Hickory, NC. Our Hickory branch can help you exterminate pests near Morganton, Lenoir, Statesville, Conover, Newton, Fairgrove, St. Stevens, Bookford, Mountain View, Long View, Granite Falls, Hudson, Valdese, Drexel, Salem, and Glen Alpine. Our local company will help you with any pest problem you may have. Contact Go-Forth Pest Control of Hickory today!
Our Hickory Service Plans
Our Pest Control Services
Here are some of the most common pest control services we offer in the Hickory Area:
Ant Control & Removal
Ants can be as damaging as termites, with their colonies consisting of thousands of ants. If you are experiencing an ant infestation, call Go-Forth Pest Control to help you get rid of them. We ensure successful and effective services for your pest control needs.
Cockroach Control
A cockroach infestation is a real nightmare and an unfathomable inconvenience. Some cockroaches are very difficult to get rid of, as there are no easy over-the-counter solutions for cockroach control or extermination. The best way to go about exterminating cockroaches is to contact a local cockroach exterminator for treatment, such as Go-Forth.
Rodent Control & Extermination
Rodents are disease carriers that are capable of bringing other pests into your home or business, such as fleas. They are notorious for contaminating food, transmitting diseases to pets, and more. Upon the discovery of rats or mice, professional help should be sought immediately. Count on Go-Forth to treat your home for a rodent infestation today, as we provide effective and safe services to our customers.
Spider Removal & Control
Encountering spiders in your area is something that should be taken seriously, as some are very dangerous and even deadly. If you see spiders at your home or business, call us so we can remove them and treat the area to avoid future spider infestations.
Termite Control
Termites can be very destructive for your home or business's wooden structures. A termite control plan would protect your investments and ensure safety from future potential infestations. Contact us today to speak with one of our expert termite exterminators to hear about our options regarding termite treatment and termite inspections in Hickory, NC.
Pest Control Near Me
Zip Codes We Service Near Hickory, NC
We service the following zip codes in the area of Charlotte, North Carolina:
28601, 28602, 28645
We also serve nearby towns and cities around Hickory, NC like Lenoir, NC, Brookford, NC, Mountain View, NC, Long View, NC, and Northlakes, NC.
Pest Control In North Carolina & Beyond
Go-Forth also serves High Point/Winston-Salem/Triad and other areas like Raleigh, NC / Cary, NC, Columbia, SC, Wilmington, NC, Charlotte, NC / Matthews, NC, and Greenville, SC.