As if dealing with mosquitoes isn't enough, Raleigh residents also have to handle the aftermath of a mosquito encounter – like itchy, inflamed mosquito bites. How do you care for a mosquito bite that you or someone around you gets?
Here's what Raleigh homeowners should know about what mosquito bites look like, how to stop them from itching, what to put on mosquito bites, and how pest control in Raleigh can help with mosquitoes.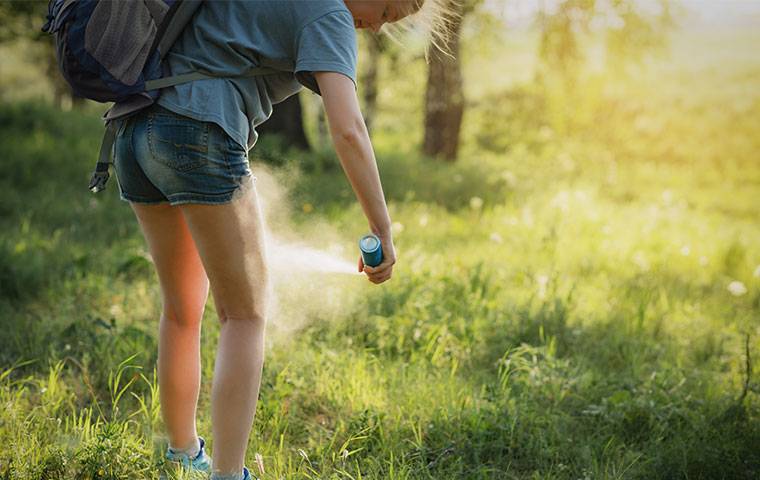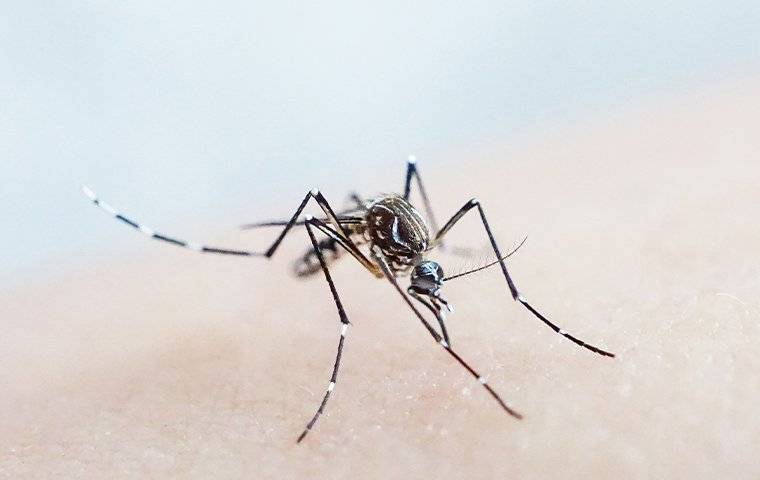 What Do Mosquito Bites Look Like?
Unfortunately, it can be tricky to tell mosquito bites apart from other types of bug bites. After a mosquito bite, the bite can appear within a few hours, and most appear as tiny, raised bumps on your skin.
Here are some quick tips for telling mosquito bites apart from other types of bug bites:
Appearance: Most mosquito bites are small, raised, and red. While size can vary based on your individual reaction to the bite, most mosquito bites aren't bigger than a quarter.
No pattern: While bed bugs or fleas tend to leave their bites in a pattern or line, the placement of mosquito bites is usually random and shouldn't follow a pattern.
Itchy: Mosquito bites are almost always itchy, and if you're extra sensitive, you may even break the skin or leave a blister behind.
Location: While most bugs can only chomp on your exposed skin, mosquitoes are one of the few pests who can leave bites under your clothing.
Remember – mosquito bites can be itchy, and excessive scratching can break the skin near the bite, cause more swelling, or even lead to temporary redness around the bite mark. The good news is that most mosquito bites don't cause any permanent harm or damage – the bite may itch for three to four days after you were bitten, but swelling should disappear within a week.
Keep in mind that not everyone has the same reaction to mosquitoes in North Carolina. While most people have mild swelling and itchiness, some people can have more severe reactions. This is called skeeter's syndrome, and it occurs when someone is allergic to a protein in mosquito saliva.
If someone has skeeter's syndrome, the bite may swell up to an extremely large size, become painful, and they may even develop a fever. If you suspect you have skeeter's syndrome, you should always seek medical attention.
If you do begin to experience excessive swelling, fever, chills, or other symptoms, this could indicate the bite is from another pest – or you're dealing with a mosquito-borne illness – so you should take a trip to the doctor.
Does a mosquito die after biting you? Unlike honeybees, mosquitoes do not die after they bite you – in fact, they start reproducing new mosquitoes. Once a female mosquito has gotten her fair share of blood and flown away, she will rest for a few days and allow the nutrients to nourish the eggs.
Once she's rested, the mosquito will lay its eggs in standing water and allow them to hatch. Since it can take several days for a batch of eggs to hatch, female mosquitoes will start looking for their next blood meal to nourish their next batch of eggs. Although they only live for a few months, mosquitoes can produce hundreds of new eggs during this time.
How To Stop Mosquito Bites From Itching?
One of the most annoying parts about having a mosquito bite is the itchiness, which can last several days as the bite heals. Not only is it a nuisance, but too much itching can break the skin and lead to a secondary skin infection.
Why do mosquito bites itch? While you may not notice the initial bite, you're sure to notice the itchy aftermath. This is because of your immune system response. Once a mosquito has bitten you and left its saliva behind, your immune system responds by producing histamines to get rid of the foreign saliva.
During the bite, mosquitoes pump chemicals into our bodies that delay that immune response – which is why you don't start itching until hours after the initial bite.
Fortunately, there are some ways you can counteract this unpleasant side effect, such as:
Use a lidocaine or benzocaine topical treatment on the bite. These are topical agents that will numb the area, and if you've got a lidocaine or benzocaine cream on hand, it could stop the itching while the bite heals.
Use an antihistamine. Over-the-counter antihistamines can reduce inflammation in your body, which may relieve the itchiness and swelling.
Apply some aloe vera gel. Aloe vera gel has anti-inflammatory and healing properties, so it may reduce swelling and promote healing in the spot where you've been bitten.
If you're using one of these treatments for the first time, it's always a good idea to double-check with your doctor before using a new topical cream or treatment.
Are mosquitoes or their bites dangerous? Believe it or not, mosquitoes are considered the world's deadliest animal. These pests may not have big teeth or razor-sharp claws, but they do carry and transmit a variety of diseases. For this reason, disease-ridden mosquito bites cause more deaths across the world than any other animal.
Not all mosquitoes carry diseases, but the risk is always there. Some of the most common mosquito-borne diseases that you may contract from these insects include:
Zika virus
West Nile virus
Dengue fever
Yellow fever
Malaria
Chikungunya virus
If you begin to experience symptoms like fever, nausea or vomiting, or muscle pain after a mosquito bite, you should seek medical attention promptly.
What To Put On Mosquito Bites
Besides topical treatments you can put on mosquito bites to stop the itching, what should you put on a mosquito bite, and how can you treat the bite? Here's what you should do if you find you've been bitten by a mosquito:
Resist the urge to itch the bite, but gently clean the area with soap and water.
Use an icepack on the bite for five to ten minutes to reduce swelling and some of the itching.
If the bite is still itching a lot, you can apply a lidocaine cream, aloe vera, or take an antihistamine to relieve it.
The bite should heal within three to four days, and scratching the area is only likely to prolong the healing process.
How to Keep Mosquitoes Away From You And Your Family
It may seem like there's no avoiding mosquitoes in the warmer months of North Carolina, but that's not true. The occasional mosquito bite might be expected, but if you're constantly dealing with mosquito bites, it can be a pain and increase the risk for mosquito-borne diseases or illnesses.
In addition to working with a professional pest control company, here are some quick tips to limit mosquitoes around your Raleigh yard:
Standing water: Mosquitoes are always on the lookout for somewhere to breed, and they have a strong preference for laying their eggs in standing water. If your property or yard contains a bird bath, decorative pond, flooded gutters, or another source of standing water, you may be luring these pests in.
Flowering plants: While female mosquitoes may bite when they're hungry, many mosquitoes also feed on the sweet nectar from flowering plants. If you've got bright flowers or a thriving garden that's too close to your home, you could be laying out the perfect feast for nearby mosquitoes.
Tall grass and weeds: Just like people, mosquitoes like to cool down or rest during the summertime, and the perfect place to do this is in shady, tall grass or weeds. Unkept yards or tall grass can look appealing to mosquitoes, and keeping up with regular lawn maintenance can help discourage this.
To help prevent mosquitoes in Raleigh, you should remove any standing water sources on your property, be careful about the placement of your garden and what you plant, and get rid of tall grass and weeds that may provide shade. If you're worried about mosquitoes entering your home, it's also a good idea to keep your doors and windows shut or screened during the summer.
However, these prevention tips may not always be enough to eliminate mosquitoes – especially if they've already turned your yard into a breeding ground. In that case, it may be time to rely on the pros for more effective, permanent solutions. That's where our experienced technicians at Go-Forth Pest Control can help.
Working with the pros at Go-Forth Pest Control can help you keep mosquitoes away and out of your yard, whether that's through treatments or by helping you eliminate breeding grounds.
If you feel like you're constantly itching at new bug bites or you're worried that your yard could be a breeding ground, there's no reason to put yourself at risk. Contact us today at Go-Forth Pest Control to learn more about how our mosquito control program works for Raleigh residents.