Reliable Pest Solutions For Fuquay-Varina, NC
Incorporated in 1909, the growing community of Fuquay-Varina, NC, is a modern place with lots of small-town charm. The historic district attracts visitors from around the state, and unfortunately, that includes pests. That's right, all Fuquay-Varina properties are susceptible to the occurrence of pest infestation, and that's a real nightmare that you don't want to face. Fortunately, you don't have to face it alone. The team at Go-Forth Pest Control has your back.
We are a 3rd generation, family owned and operated company that has been in the pest control industry for over 50 years. Founded in 1959, our company offers complete residential and commercial pest control solutions to properties throughout Wake County, and the surrounding areas. Our expert team provides full coverage from a long list of common local pests, some of which include termites, mosquitoes, bed bugs, fleas, hornets, wasps, and ants. Call us today to get your free service quote.
Home Pest Control In Fuquay-Varina, NC
We care about the well-being of our community, which is why we're here to protect homeowners throughout the entire Piedmont Triad region. We provide complete residential pest control and lawn care services. The team at Go-Forth Pest Control provides a broad variety of service plans to meet your needs:
In addition to our basic pest and lawn services, we also offer TAP insulation, and real-estate termite inspections. Whatever your residential pest control needs may be, we are here to help you. Give us a call today to learn more about our service plans, and we'll get started right away.
Five Bed Bug Control Techniques Every Fuquay-Varina Homeowner Ought To Know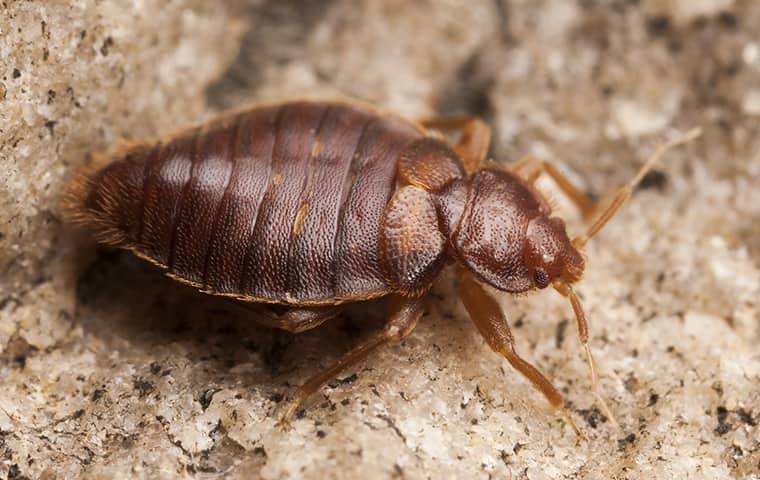 When it comes to bed bugs, it's important to do all that you can to prevent infestation. If you want to effectively reduce your chances of experiencing bed bug activity, it's important to be proactive.
Here are five suggestions to aid you in your bed bug prevention efforts:
1. Check items for bed bugs before bringing them inside.

2. Reduce clutter around the home.

3. Steam clean upholstery, curtains, and carpets/rugs.

4. Use mattress and box spring encasements.

5. Wash and dry all linens, bedding, and clothing on high heat.
These tips are a great place to start, but they're not always effective on their own. The best protection from bed bug activity is professional pest services.
Go-Forth Pest Control provides complete bed bug extermination services that guarantee you a safe, pest-free property throughout the year. Call us today to learn more.
How To Eliminate Centipedes & Millipedes From Your Fuquay-Varina Home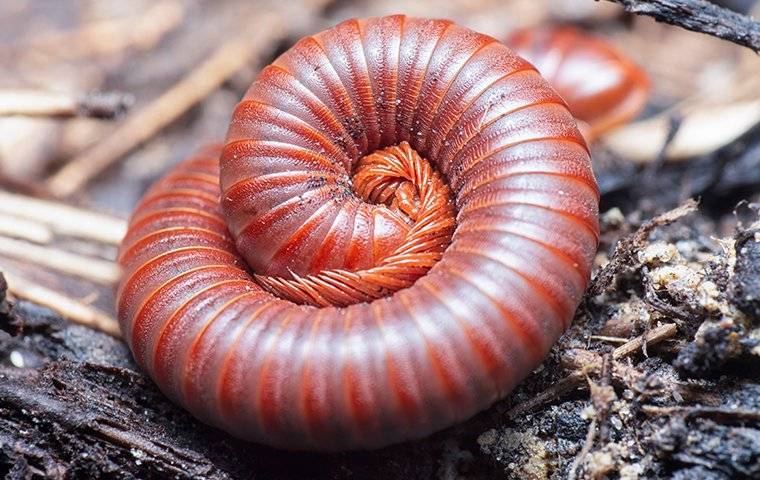 Even though neither millipedes or centipedes pose a serious threat to you or your property, they're still unwelcome creatures that we certainly don't want to see roaming around our home. In order to keep them off of your property, and eliminate potential infestation, it's important to be proactive.
Here are some tips to help you minimize your exposure to millipedes and centipedes:
Address moisture issues around the property.

Correct drainage and moisture problems.

Create a protective perimeter around your home.

Keep the lawn cut, and landscaping well-trimmed.

Put a dehumidifier in damp areas of the house.

Remove any yard and garden debris, and decaying wood.

Seal cracks and crevices in your foundation.

Seal up and block off potential entry points.

Store firewood off the ground and away from the foundation.
While these suggestions can definitely be helpful in deterring millipedes and centipedes from your property, the truth is that none of them are entirely effective on their own.
The best thing you can do is reach out to Go-Forth Pest Control. We're here to address all of your millipede and centipede needs, and we guarantee lasting results you can trust. Contact us today.
Commercial Pest Control In Fuquay-Varina, NC
As a business owner, you have a lot to stay on top of. Your list of to-dos seems never-ending, and when you add the possibility of pest infestation to the list, things become downright unmanageable. Commercial pest infestation threatens your property, your inventory, and your reputation. Not to mention the threat it poses to the health and safety of your employees and customers.
Our commercial pest solutions offer year-round pest coverage to a variety of local businesses, including HOA and property management, nursing homes, offices, industrial complexes, and many others. Whatever pest problem you're facing, we're here to face it with you. Our service plans are customized to meet your needs, and we cater each treatment to the specifications of your facility. We also offer follow-up services to keep you protected all year long. Call Go-Forth Pest Control today to address your commercial pest control needs. We look forward to helping you.