Comprehensive Pest Solutions For Greer, SC
In the world of pests, there are those that are considered dangerous and those that are considered a nuisance. However, when pests invade your home or business, they are rarely just a simple nuisance. Since many of them will bring health dangers, potential damage, or both, not having a pest protection plan simply isn't an option.
With Go-Forth Pest Control, you're not only getting the assurances that come with professional pest control, but you're also getting the kind of high-quality pest control services that earned us a 4.8 rating on Google and Facebook. You'll also be trusting the 7-time winners of statewide pest control technicians of the year with your home or business.
Our name says it all. Our residential and commercial specialists go forth with the intention of solving every pest problem thrown at them, which is one of the many reasons why we've received an A+ rating with the Better Business Bureau. So do you want to trust your own methods of pest control and risk prolonging the dangers? Or do you want to find out what kind of pest-free environment a company with over 50 years of experience can guarantee in your home or business? Find out more on our website or give us a call today to get started on your customized plan.
Home Pest Control In Greer, SC
Your home should be a place of security and peace of mind. However, a house riddled with pest problems is a stressful environment to come home to, especially when you have to deal with the problems yourself. Unfortunately, many of the pests that invade Greer homes the most can cause expensive damage or put your family at risk of dangerous health issues, so prevention and eradication are essential.
At Go-Forth Pest Control, we believe in a comprehensive protection plan that protects all parts of your property. This includes preventative measures for termites, mosquitoes, bed bugs, and more, along with real estate termite inspections and professional lawn care that can limit the potential for pests to reach your home. All of these services come with the kind of customer-satisfaction guarantee that made us a 2012 Angie's List Super Service Award winner. Give us a call today to find out more about our residential pest control services that keep hundreds of homes in the Carolinas pest-free.
Mosquito Control: Solutions Greer Residents Ought To Know About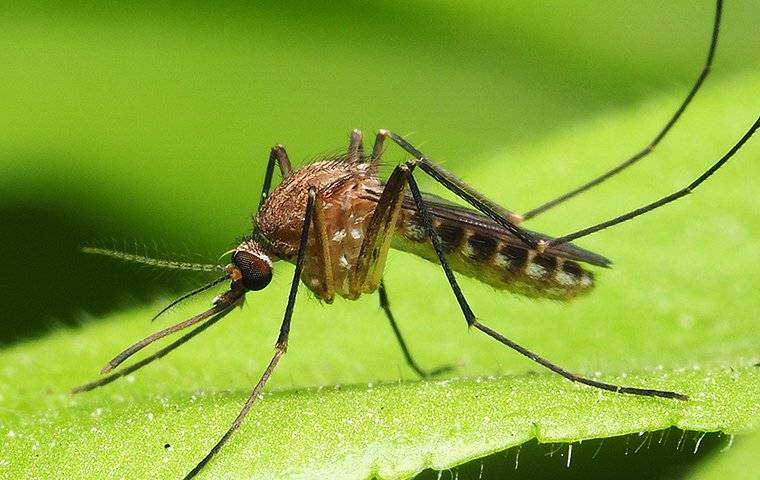 Mosquitoes are some of the most dangerous animals on the planet, responsible for over a million deaths worldwide each year because of their ability to transmit diseases. If you think the mosquitoes in your yard aren't potentially harmful to your health, then you're dangerously mistaken.
Many Greer homeowners don't deal with the threat of a mosquito infestation because they don't think they can do anything about it. However, there is something you can do to limit mosquitoes in your yard.
Since these deadly flying nuisances can breed in a half-inch of standing water or more, you can limit your chances of an infestation by pouring out water from items on the lawn after a rainstorm. However, if you have a pond, fountain, birdbath, or anything else designed to hold water, mosquitoes will easily find their way into your yard.
The only way to keep mosquitoes at bay over a continuous period is with professional mosquito control. Our Go-Forth Pest Control mosquito technicians use the highest-quality green and eco-friendly mosquito treatments available to treat your yard every month, creating a much safer environment.
Our Elite Plus Service package can even guarantee a mosquito-free yard, which is almost unheard of in today's industry. Give us a call today to take back your yard from dangerous mosquito colonies.
What Do The Bed Bugs In Greer, SC Look Like?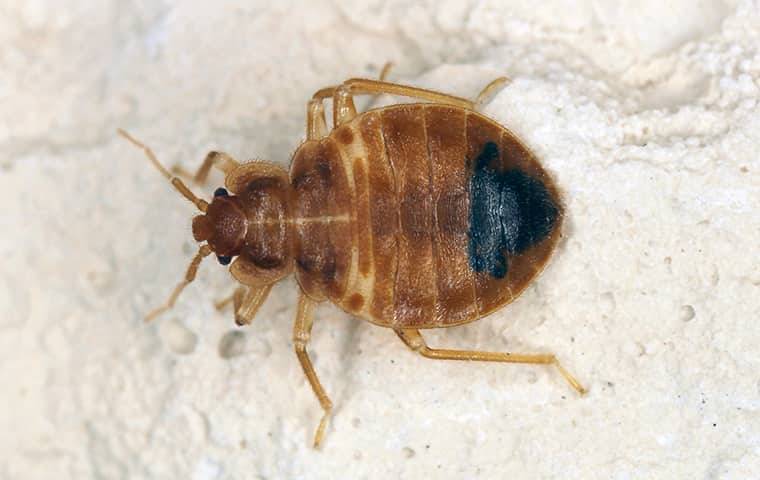 Bed bugs have a lot of frustrating characteristics. These pests are gray in color and about five millimeters around, so they're very hard to see. They'll cause skin irritation, and infestations can even lead to insomnia and anemia, over time.
Since they're very small and wait until you stop moving to come out and feed on your blood, you'll rarely notice a bed bug infestation by catching the actual pests in action.
Instead, you'll notice red, itchy bumps on your skin in a straight line, and you might see rust-colored rings on your sheets, curtains, or drapes. These tiny pests are also nearly impossible to get rid of since they burrow deep within your mattress or furniture cushions to lay eggs.
To avoid potential health issues, call Go-Forth Pest Control at the first sign of bed bugs. Our award-winning pest technicians will inspect your home to gauge the infestation before treating every single room with innovative bed bug eradication solutions.
We'll also return one week later to treat any residual bed bug activity if necessary. Give us a call today to schedule our bed bug treatments that include a 30-day warranty.
Commercial Pest Control In Greer, SC
When pests threaten your business, they not only threaten your inventory and your employees, they also threaten your reputation in the community. Greer is a budding commercial community, so you probably have plenty of competition as a Greer business. If a customer recognizes a pest problem in your facility, what's to stop them from taking their business someplace else?
In these days of social media influence and camera phones, you can never be too careful when it comes to keeping pests out of your facility. That's why Go-Forth Pest Control offers the commercial pest control services you need at the prices you want. These services include protection plans for places such as multi-unit properties, health care facilities, and industrial complexes. We can even install Christmas lights to brighten up your pest-free facility. With so many destructive and dangerous pests that would love to make your business their next residence, make the right choice: call Go-Forth Pest Control today.