Effective Pest Management For Albemarle, NC Properties
Here in Albemarle, NC, we're proud of our thriving community of growing businesses and beautiful homes. While the neighborhood is filled with friendly faces, it's also filled with some unwelcome visitors who are eager to access sources of water, food, and shelter throughout our properties. We're speaking of local pest populations of course, and your Albemarle home or business is certainly at risk for experiencing a pest infestation.
Go-Forth Pest Control is here to protect you. We are a third generation, family-owned and operated company that is proud to provide complete pest control and lawn care solutions that Albemarle property owners can rely on. Founded in 1959, our company offers complete residential and commercial pest control solutions to properties throughout Stanly County, and the greater Piedmont Triad region. Reach out to us today to get your free service quote.
Home Pest Control In Albemarle, NC
In order to effectively guard your Albemarle home and loved ones from household pest infestation, you've come to the right place. Our residential pest solutions give your home year-round coverage from household infestation. Our expert team provides full coverage from a long list of common area pests, some of which include termites, mosquitoes, bed bugs, fleas, hornets, wasps, and ants. Our service plans include:
From the initial inspection, through each and every follow-up visit, our team is with you every single step of the way. In addition to our basic pest and lawn services, we also offer TAP insulation, and real-estate termite inspections. Reach out to us today to get your free service quote; we're here to help.
How To Control Fleas On Dogs In Albemarle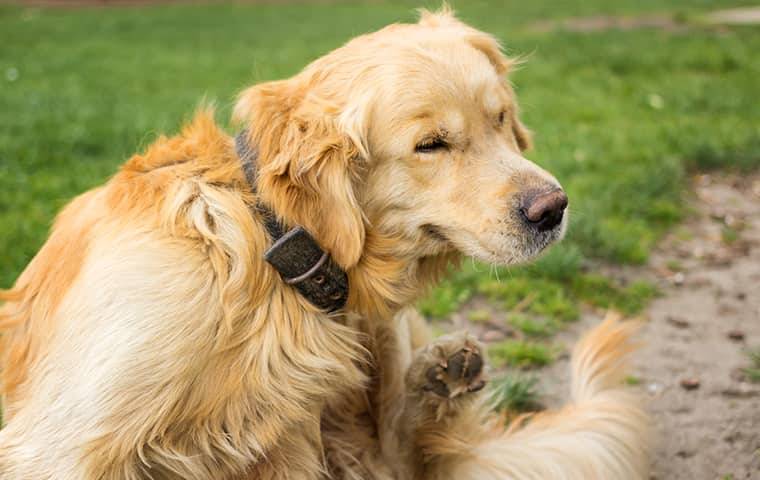 If you want to keep fleas away from your property, and especially your beloved dog(s), there are a lot of factors to consider.
To start, it's important to keep other pests away so that fleas aren't brought in on them. There are also specific ways in which to protect your canine companion.
Treat your dog with a flea bath/flea spray, or talk to your veterinarian about using a monthly flea treatment or taking a preventative medicine. You should also regularly wash all bedding, linens, laundry, and upholstery that comes into contact with your pets. You can use outdoor flea repellent on the exterior of your home as well to reduce chances of infestation.
If you suspect flea activity on your dog, or in your home at all, the best way to deal with the situation is to call in the pest professionals. Here at Go-Forth Pest Control, we're here to address all of your flea control and prevention needs.
Reach out to us today to set up an initial inspection, and we'll get started right away.
What Attracts Mosquitoes To Albemarle Yards?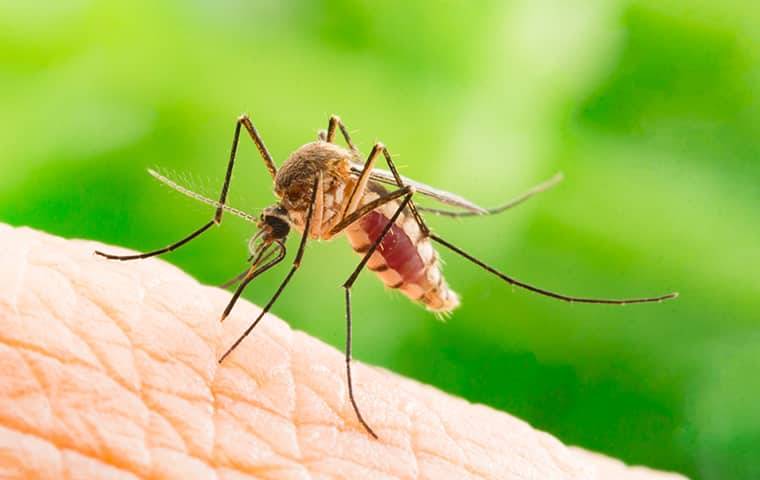 Mosquitoes are dangerous vector-pests that should be avoided at all costs. So, what attracts them to your property in the first place?
Well, it's important to keep in mind that mosquitoes prefer cool, damp areas. That means vegetation throughout your Albemarle yard is the perfect place for them. They're often found near shrubs and bushes, tall grass, and garden plants.
Another major mosquito attractant is the presence of standing water throughout your property. Most of a mosquito's life cycle occurs in water, so when they find water sources, they lay their eggs in them. Areas where water can easily collect should be addressed and eliminated.
The best way to deal with mosquito activity on your property is to rely on a team of qualified pest professionals. Here at Go-Forth Pest Control, we are highly committed to providing quality mosquito control and prevention services, getting rid of conducive conditions and attractants throughout your property to keep you protected throughout the year. Contact us today to learn more.
Commercial Pest Control In Albemarle, NC
If you want to protect your Albemarle business from the devastation of pest infestation, there's only one reliable way to go: ongoing services from the pest professionals. Our commercial pest control services protect a wide range of properties, including HOA and property management, nursing homes, offices, industrial complexes, and many others. Whatever pest problem you're dealing with, we'll help you come up with the perfect solution, treating your property from the inside out.
Once we determine the nature of the infestation, and we familiarize ourselves with the facility, we get right to work treating the infestation at its core. Our team is confident in our ability to provide year-round pest protection, guaranteed. We have over 50 years of pest control experience, so we have the extensive knowledge and expertise to get the job done right. Contact us today to discuss your commercial pest control needs.